Abeedah Alabi: An Hijab Rights Advocacy Success Story
Monday, 22 June 2020 | 30 Shawwal 1441 AH.
In September 2018, Mrs Alabi the mother of Abeedah Alabi reached out to us at Hijab Rights Advocacy Initiative complaining that her daughter who was to be registered at Jakande comprehensive Senior College, Abesan, Ipaja, Lagos was being prevented from doing so because she was wearing the hijab.
The school insisted that the Hijab was not part of their uniform and would not register or even receive the passport photo of a prospective student in one! A PTA meeting was also called by the Principal, where despite the efforts of Mrs Alabi and some parents, the school insisted that the Hijab will not be permitted to be worn on the school uniform.
The principal took this stance in contravention of the order of the Court of Appeal Judgement in the case of Asiyat Abdulkareem & Anor V. Lagos State Government &ors which held inter alia that the Hijab was a fundamental right of all Muslim female students and ordered the Government and its workers to not prevent any student from doing so.
Hijab Rights Advocacy Initiative worked with Mrs Alabi to see that her daughter was eventually registered. And today we are proud to have stood by that talented little girl, who wanted to be educated while still upholding her right to freedom of thought, conscience and religion.
Today Abeedah Alabi has done us all proud and is even celebrated by those who initially opposed her. She is the brain behind the " E – Trash Box" innovation to aid proper disposal of refuse. This initiative caught the attention of Mobile Telephone Network, MTN and was shared as " Episode 3″ on MTN mPulse Meet the Genius" platform for the Month of June 2020.
The Tutor – General/Permanent Secretary, Education District 1, Barrister Margaret Titilayo Solarin has showered her with praises. Speaking on the feat on the official page of the Lagos State Government across social media platforms, the TG/PS described the creative breakthrough of the young talented teenager as marvellous and outstanding, especially as it aligned with the Health and Environment initiative of the present administration in the continuous campaign for proper refuse disposal method and good environmental hygiene.
According to her, the spirit of creativity and innovation exhibited by Abeedah should again send the right signal to other students, whom she said, should realize that dedication to learning and research are very critical in making a head-way in life, saying that the passion and vision of the innovator to become a computer programmer spurred her to be ingenious and innovative.
She affirmed that her joy knows no bounds for Abeedah emerging as one of the young talents in Nigeria, remarking that "excellence has become a prevailing attitude among students of Education District 1.
We at Hijab Rights Advocacy Initiative, commend the Lagos State Government and all dedicated teachers and administrators for providing quality education in Lagos state. However, we are concerned about the number of Muslim students who have suffered discrimination, persecuted, and subjected to emotional trauma only because they choose to obey their Lord, the creator of mankind.
We urge government officials to stop this baseless discrimination and allow Muslim female students to reach their full potentials; as they excel in their academics and continue to make the State proud of their achievements.
We reiterate our commitment to standing up for the rights of Muslim Women and girls to wear their Hijab, regardless of their status and profession. We will continue to advocate for inclusion and to emphasize that discrimination harms not only the victim but all of us!
As we stated on world Hijab Day, a girl that was forced to remove her Hijab in order to write an exam will definitely not perform optimally reducing the chance of getting further education, despite our claims of promoting the education of the girl child. A researcher screened out of a job placement because of the hijab may be the one in whose mind is trapped the cure for cancer.
The Muslim nurse who had to change her profession because she was not allowed to wear her hijab, may just be the person you need to get you through your hard time in hospital! Denying a person their right not only affects them but affects us all!
Abeedah Alabi is a brilliant young mind, and as confirmed by her mother, is able to focus on her education because she was eventually allowed to practice her faith and be true to herself.
We celebrate all Muslim women and girls, whom despite all challenges, keep the faith and continue to contribute positively to our society.
Mutiat Orolu-Balogun
Executive Director,
Hijab Rights Advocacy Initiative
www.hijabadvocacy.com.ng
info@hijabadvocacy.com.ng
08103634627
—————–
MPAC, Nigeria​ collaborates with Hijab Rights Advocacy Initiative​, and similar organisations to advocate for and secure the rights of Muslim girls and women to use the hijab without discrimination or harassment.
—————–
As you're here…
MPAC has one humble request from you…
Thousands of Nigerian Muslims rely on the services we provide at MPAC and thousands more from around the world visit our website for news every day. Due to the significant challenges we face in dealing with Muslim-related issues in a heightened Islamophobic environment, MPAC is constantly under financial strain to meet our financial needs.
To maintain editorial and financial independence, with no sectarian or political allegiance to any particular group or movement, MPAC relies only on donations from individuals like you.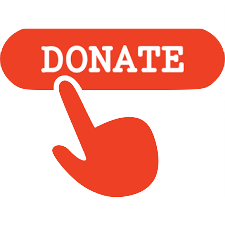 It is easy to understand the importance of organisations that do the sort of work we do at MPAC in today's climate. Please support us financially and please support us for as little as N1000 a month. It only takes a minute to make a one-off donation or to set up a standing order with your bank. Jazakallah khayran.
Our beloved Prophet Muhammad (peace be upon him) said: "The best deeds are those done regularly, even if they are small." [Ibn Mājah]