---
OTHER INTERVENTION PROGRAMME
MPAC-IDPs Campaign- Masaba Camp
MPAC-IDPs Campaign- Cloths Distribution

---
Falmata Modu is an IDP in Dalori IDPs camp in Maiduguri. Her mother is half crippled and the father has not been seen since he escaped to Cameroon during insurgency attacks. 
She was born with a small swelling in her abdomen area, which has continued to grow.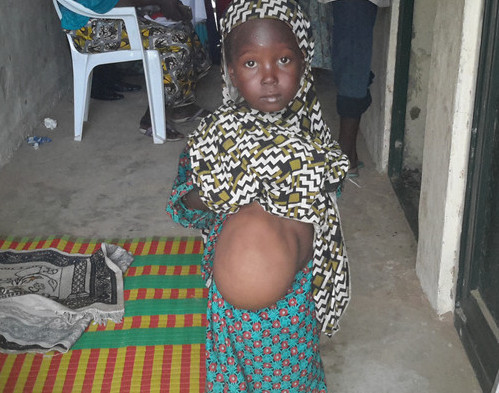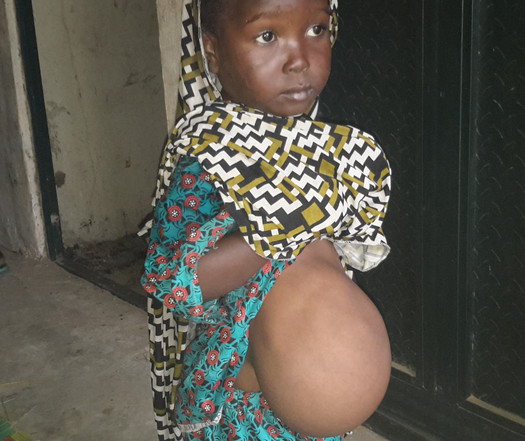 MPAC took Falmata to the Federal Medical Centre Gombe for initial evaluation and treatment plan. Through the donations received into the IDPs fund, we have been able to sponsor the complete treatment of Falmata at the University of Maiduguri Teaching Hospital, Maiduguri where she was referred to for treatment. We pray that Allah (SWT) gives Falmata complete recovery, and bring back peace and happiness into the lives of all the IDPs, amin. Alhamdulilah Falmata hassuccessfully completed three surgical operations at the at the University of Maiduguri Teaching Hospital, Maiduguriand discharged.

 
 
 
 

INTERVENTION UPDATE

25/06/2016

 

 
 

 

1st Intervention: Maiduguri (09/07/2015), Total Cost: N225,500.00

 

2nd Intervention: Falmata Modu, Dalori Camp, Maiduguri (11/09/2015-): N270,000.00*


3rd Intervention: Maiduguri (Dalori Camp 2, 22/09/2015), Total Cost: N48,450.00

4th Intervention: Abuja (Masaba, 26/10/2015), Total Cost: N95,000.00

 

TOTAL FUND COLLECTED FOR IDPs


N997,000.00

 

TOTAL AMOUNT RAISED ONLINE


$390.00

 

 

 

* Part-funded through the Sakinah Fund

 

 
Falmata is just one IDP out of many that your generosity is touching their lives through the MPAC IDPs Support Campaign. Please continue to show care and love to the IDPs by making your donations online (left side of this page) or into:
MPAC will continue to do all in its capacity to go into the IDPs camps and make a difference in the lives of the people.
 PLEASE DONATE ONLINE* OR TO THE FOLLOWING ACCOUNTS TO ENABLE US REACH OUT TO THOSE CAUGHT UP IN THE CRISIS
*To donate online, kindly click on the drop down box of the Online Donation area on the left hand side of this page and select IDPs Campaign, then click on Donate 
Account 1


StanbicIBTC


Account Name: Muslim Public Affairs Centre
Account Number: 0006479106





Account 2


Sterling Bank PLC
Account Name: Muslim Public Affairs Centre
Account Number: 0500281829
KINDLY DESIGNATE YOUR DONATION AS "IDPs Campaign"
"And whatever you spend in good, it will be repaid to you in full, and you shall not be wronged." (Qur'an 2:272)
"The example of those who spend their wealth in the way of Allaah is like a seed [of grain] which grows seven spikes; in each spike is a hundred grains. And Allaah multiplies [His reward] for whom He wills. And Allaah is all-Encompassing and Knowing." (Qur'an 2: 261)