---
OTHER INTERVENTION PROGRAMMES
MPAC-IDPs Campaign– Falmata Modu
MPAC-IDPs Campaign- Cloths Distribution
---
18 November, 2016: MPAC and NAZAS are currently expanding our joint works in the IDP camps. These pictures are just in from our Gombe and Yobe distributions at IDP camps in the two states.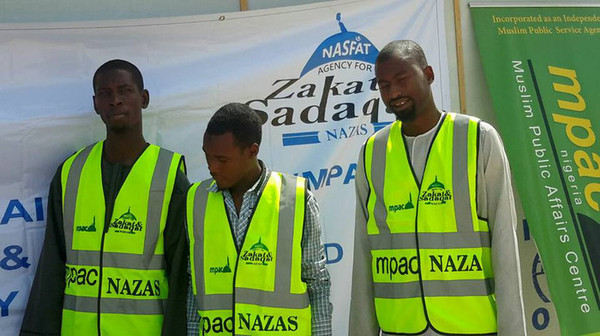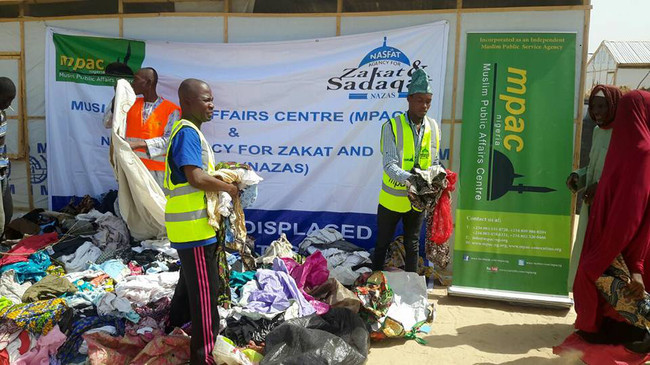 INTERVENTION UPDATE

25/062016

 

 
 

 

1st Intervention: Maiduguri (09/07/2015), Total Cost: N225,500.00

 

2nd Intervention: Falmata Modu, Dalori Camp, Maiduguri (11/09/2015-): N270,000.00*


3rd Intervention: Maiduguri (Dalori Camp 2, 22/09/2015), Total Cost: N48,450.00

4th Intervention: Abuja (Masaba, 26/10/2015), Total Cost: N95,000.00

 

TOTAL FUND COLLECTED FOR IDPs


N997,000.00

 

TOTAL AMOUNT RAISED ONLINE


$390.00

   

 

* Part-funded through the Sakinah Fund

 

 
The purpose of the MPAC intervention campaign in the IDPs camps which started last Ramadan is to bring relief to all the victims and to win hearts and minds. Starting from the last Ramadan, MPAC has been calling on all Muslims to show kindness and mercy towards fellow human beings through generous donations and supports in the form of funds, household/living materials, toys and medications.
MPAC will continue to do all in its capacity to go into the IDPs camps and make a difference in the lives of the people.
PLEASE DONATE ONLINE* OR TO THE FOLLOWING ACCOUNTS TO ENABLE US REACH OUT TO THOSE CAUGHT UP IN THE CRISIS
*To donate online, kindly click on the drop down box of the Online Donation area on the left hand side of this page and select IDPs Campaign, then click on Donate 
Account 1


StanbicIBTC


Account Name: Muslim Public Affairs Centre
Account Number: 0006479106





Account 2


Sterling Bank PLC
Account Name: Muslim Public Affairs Centre
Account Number: 0500281829
KINDLY DESIGNATE YOUR DONATION AS "IDPs Campaign"
"And whatever you spend in good, it will be repaid to you in full, and you shall not be wronged." (Qur'an 2:272)
"The example of those who spend their wealth in the way of Allaah is like a seed [of grain] which grows seven spikes; in each spike is a hundred grains. And Allaah multiplies [His reward] for whom He wills. And Allaah is all-Encompassing and Knowing." (Qur'an 2: 261)