As part of its commitments to empower Muslims and deepen global engagement among Muslims across cultures and nationalities, MPAC, in conjunction with the Forum for Islamic Education and Welfare, recently organized a Business Luncheon for a team of top Muslim businessmen and investors from Turkey and Nigeria.
The Luncheon which is a component of an elaborate 5-day Trade Mission to Nigeria by the Turkish delegation from the DERSiAD* Business Forum featured top Muslim business and professional leaders from both Nigeria and Turkey and was a veritable platform for top-level business networking- a rare opportunity for genuine investors to explore business opportunities and areas of collaboration in Turkey and Nigeria.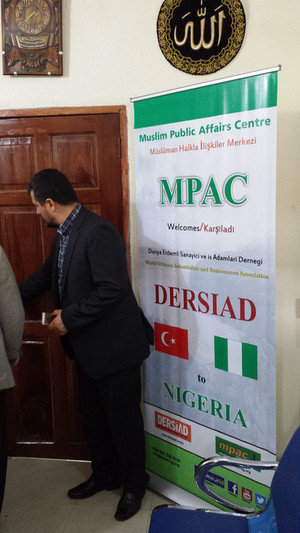 Welcoming DERSiAD members to the MPAC office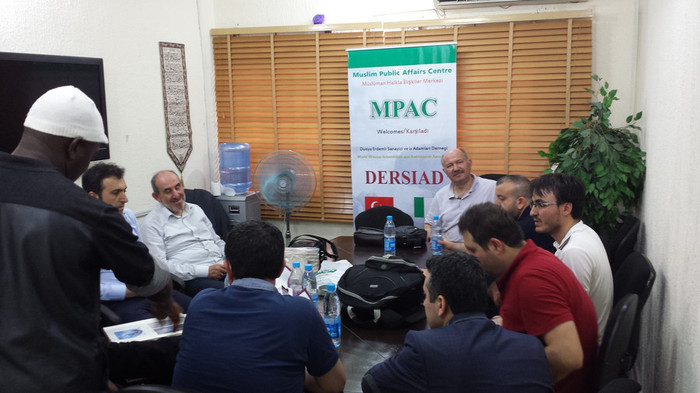 DERSiAD members at the MPAC office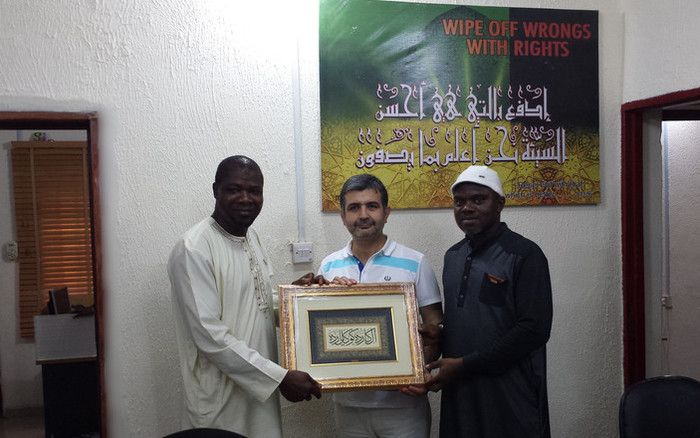 Executive Chairman of MPAC & Director of Administration receiving gift from the President of DERSiAD, Dr Haci Kutlu.
Gift caption translates: "Heart With God, Hands at Work".
Pre-luncheon dinner
The business luncheon, Civic Centre, VI, Lagos 
The business luncheon, Civic Centre, VI, Lagos
Dr Haci Kutlu, President DERSiAD, giving a speech at the business luncheon, Civic Centre, VI, Lagos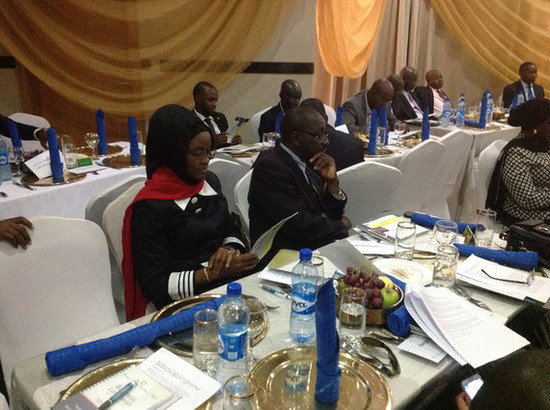 Guests at the business luncheon
Guests at the business luncheon 
 ————————————————————————
* DERSiAD – Dunya Erdemli Sanayici ve is Adamlari Dernegi (World Virtuous Industrialists and Businessmen Association)