2019 Theme — GirlForce: Unscripted and Unstoppable
Friday, 11 October 2019.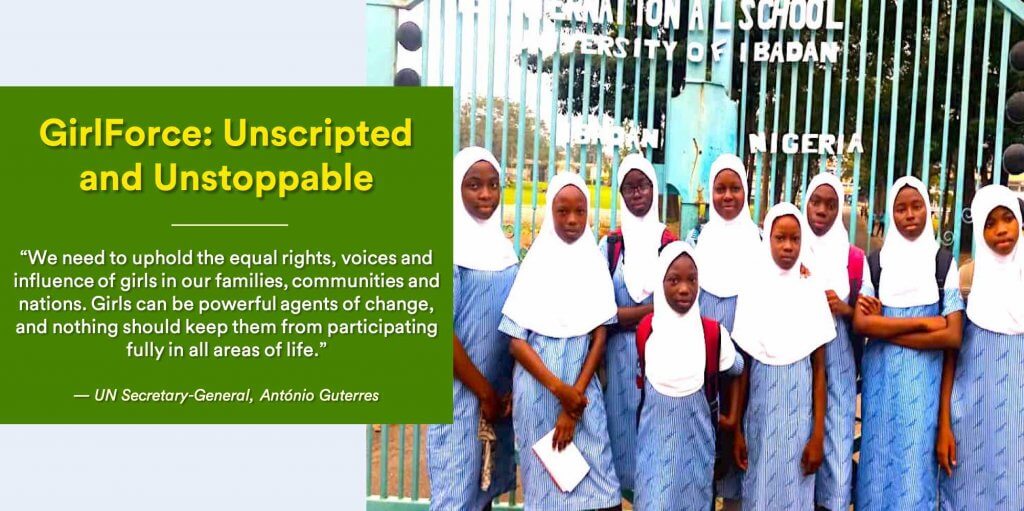 The United Nations International Day of the Girl Child, held on October 11, is aimed at promoting the rights of girls and advocates for gender equality.
As part of MPAC's commitment to working for an inclusive society where the rights of all Muslims would be respected, improving the productivity and inclusion of young girls in Nigeria has been one of our focus. This year, we are glad to join in the celebration of the 8th International Day of the Girl Child across the globe, aimed at addressing issues affecting the girl child.
Following the theme of this year's event, we use this medium to reiterate our support for the victimised International School, Ibadan (ISI) Hijabi students and other young girls across the nation who have remained unstoppable fighting for their right to education as well as to use the hijab in school.
In 2018, 9 students of ISI were being denied access to the classroom because of their hijab. The school has no written rule banning the hijab, the Nigerian Constitution guarantees right to religious expression and freedom of worship, 2 Court of Appeal decisions have confirmed students' right to wear hijab in school. Yet, ISI turns its face backwards, triumphantly matching to the past centuries to the praises, admiration and cheering of those who do not believe that every Nigerian child should be valued equally.
The hijab is obligatory for every female Muslim who has reached the age of puberty once she is outside the home. And securing the right of those who make a free choice to obey this Quranic command is irrespective of whether some Muslims observe it or not.
"We need to uphold the equal rights, voices and influence of girls in our families, communities and nations. Girls can be powerful agents of change, and nothing should keep them from participating fully in all areas of life." — UN Secretary-General António Guterres
Today, more girls are attending and completing school globally but unfortunately, and disappointingly, in Nigeria, our schools, particularly in the South-South and South-West, are being converted to incubation centres of bigotry and intolerance. The discriminatory policy has to change together with the mindset that produced it or dismantled brick by brick by men and women of good faith. We need to learn to respect individual differences and value each person's humanity and worth in order to institutionalize the values of true citizenship and reap the benefits of diversity.
In this regard, MPAC remains committed to working against discrimination of the girl child and in concert with individuals and organisations who believe that no child should be forced to make a choice between observing her religion and accessing education opportunities.
There is indeed strength in diversity and together there is so much more we can achieve when every member of the society is truly valued, cherished and nurtured equally. It is our collective responsibility to ensure that our girls and future leaders do enjoy the same legal benefits of their citizenship and that they pay no price for observing their faith like others.
MPAC Nigeria.
—————–
As you're here…
MPAC has one humble request from you…
Thousands of Nigerian Muslims rely on the services we provide at MPAC and thousands more from around the world visit our website for news every day. Due to the significant challenges we face in dealing with Muslim-related issues in a heightened Islamophobic environment, MPAC is constantly under financial strain to meet our financial needs.
To maintain editorial and financial independence, with no sectarian or political allegiance to any particular group or movement, MPAC relies only on donations from individuals like you.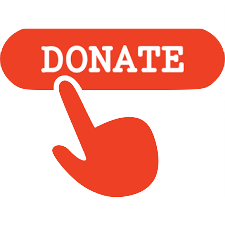 It is easy to understand the importance of organisations that do the sort of work we do at MPAC in today's climate. Please support us financially and please support us for as little as N1000 a month. It only takes a minute to make a one-off donation or to set up a standing order with your bank. Jazakallah khayran.
Our beloved Prophet Muhammad (peace be upon him) said: "The best deeds are those done regularly, even if they are small." [Ibn Mājah]