MPAC Engage! : Hijab Right Campaign
Discrimination Against Hijab at ISI, Ibadan.
Friday, 16 November 2018.
This is to notify the Muslim community and the general public that we are following the recent case of the denial of the Muslim Students' right to wear the Hijab at the International School, Ibadan (ISI). This is a secondary school established, owned and controlled by the Management of the University of Ibadan, a public university in Nigeria benefitting from taxpayers' money (in a predominantly Muslim city).
It has become appalling to receive reports of increasing and recurring cases of victimisation of Muslim students in Hijab across the country. Thus stretching the endurance of Muslim community beyond its limit.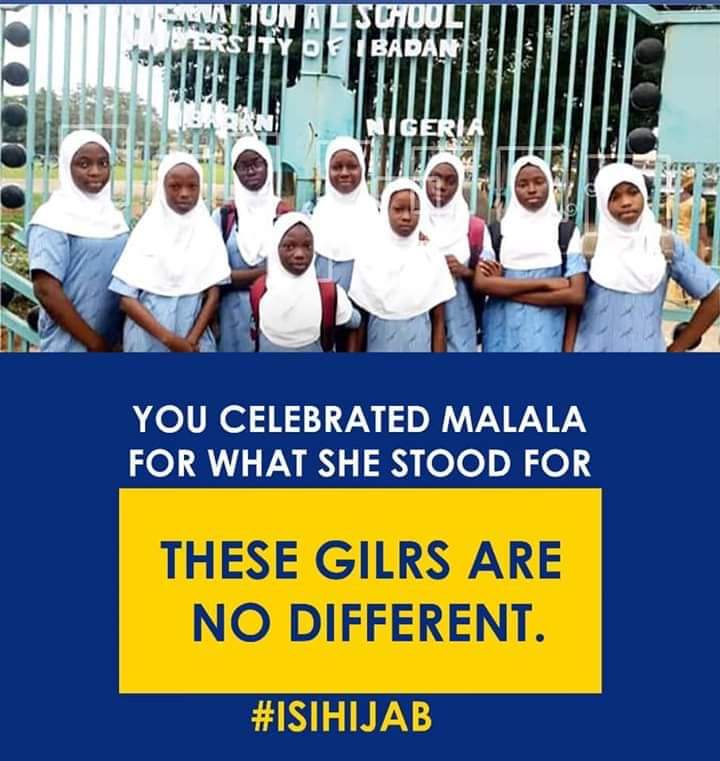 Our educational Institutions are there to educate not to misinform, to guide not to misguide, to teach tolerance and inclusion, not discrimination and exclusion. Without a doubt, this case smacks of anti-Muslim sentiments and the provocative remarks and public comments of the protagonists of the push to see Muslim girls in hijab excluded have been based not on sound intellectual arguments but on classical Islamophobia.
We implore the relevant authorities to respect the rule of law of the Federal Republic of Nigeria that permits every citizen regardless of his or her age to practice his or her religion without prejudice, intimidation or discrimination.
MPAC has zero tolerance for any and all acts of discrimination or hostility against the hijab in our schools and we shall never relent in our fight against attacks on hijab by anyone.
Umar Aderibigbe
Executive Secretary,
MPAC, Nigeria.