GMP 7th Convention
The World by 2050, How Ready Are We?
Monday, 2 December 2019.
They say there is something special about the number 7 and its that beautiful season again, where GMP brings to you our annual convention. The Guild of Muslim Professionals in collaboration with MPAC, Nigeria brings to you our annual convention, which holds 25th & 26th Dec 2019 at the Academy Guest House and Event Hall Agidingbi Ikeja Lagos. It promises to be Educative, Inspiring, Motivational, and will also give you a once in a year opportunity to network among Muslim intellectuals from around Nigeria and the world. You won't want to miss it.
Register now @ http://www.gmp.ng/2019convention to enjoy the early bird opportunity.
—————–
As you're here…
MPAC has one humble request from you…
Thousands of Nigerian Muslims rely on the services we provide at MPAC and thousands more from around the world visit our website for news every day. Due to the significant challenges we face in dealing with Muslim-related issues in a heightened Islamophobic environment, MPAC is constantly under financial strain to meet our financial needs.
To maintain editorial and financial independence, with no sectarian or political allegiance to any particular group or movement, MPAC relies only on donations from individuals like you.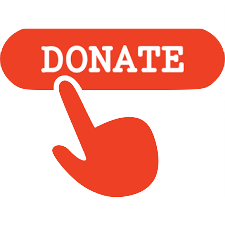 It is easy to understand the importance of organisations that do the sort of work we do at MPAC in today's climate. Please support us financially and please support us for as little as N1000 a month. It only takes a minute to make a one-off donation or to set up a standing order with your bank. Jazakallah khayran.
Our beloved Prophet Muhammad (peace be upon him) said: "The best deeds are those done regularly, even if they are small." [Ibn Mājah]