GMP, MPAC Stage Historic, Ground-Breaking Convention on "The World by 2050"
8 Rabiu' Al-Thanni 1441AH | Thursday, 5 December 2019.
Concerned about the dehumanising dynamics that are shaping global polity and economy, two Muslim non-governmental organisations, the Guild of Muslim Professionals, GMP and the Muslim Public Affairs Centre, MPAC, Nigeria are combining strength and resources to host a ground-breaking national convention.
The theme of the convention which holds in Lagos between December 25 and 26 is "The World by 2050: How Ready Are We?". It promises to interrogate a wide range of global issues and development facing humanity which Muslims should play impactful roles in their solution or resolution.
Already the two groups have constituted a strong central working committee made up of Muslim professionals that cut across all fields to deliver successfully on the convention.
They are expected to deploy their expertise and unique assets in delivering an event of international standard that the Nigerian Muslim Ummah will be proud of.
According to the GMP President, Abdulhakeem Oyewale, The Guild which has hosted six annual conventions in the past considers that Muslims should be on the same page in setting public and global agenda and considered the Muslim Public Affairs Centre as a natural partner, sharing similar mindset and philosophy.
The Executive Chairman of MPAC, Disu Kamor is also very enthusiastic about the partnership as he noted that his organisation sees such collaboration as a means to strengthen unity and serve further public interests.
He cited MPAC's established tradition of partnering with like minds to pursue common goals as exemplified in the collaboration between MPAC and the Forum for Islamic Education and Welfare and The Companion, a group of Muslims in Business and the Professions to successfully host national events
Some of the powerful voices that will headline the event are the CEO of the UK-based Islam Channel, a Muslim cable channel that's popular in Nigeria and about 70 other countries, Mohamed Ali, the minister of mines and steel, Architect Olamilekan Adegbite and a professor of mechatronics from the Federal University of Technology Minna, Prof Musa Aibinu.
Other side attractions at the event are the exhibition of books and Islamic materials, Muslim fashion and home decorations, as well as sessions and opportunities for business and professional networking and mentoring.
Abdulwarees Solanke
Director, Media & Strategic Communication,
Muslim Public Affairs Centre, MPAC Nigeria
Idris Lanre Ogundipe
Head Convention Media Sub-Committee
—————–
As you're here…
MPAC has one humble request from you…
Thousands of Nigerian Muslims rely on the services we provide at MPAC and thousands more from around the world visit our website for news every day. Due to the significant challenges we face in dealing with Muslim-related issues in a heightened Islamophobic environment, MPAC is constantly under financial strain to meet our financial needs.
To maintain editorial and financial independence, with no sectarian or political allegiance to any particular group or movement, MPAC relies only on donations from individuals like you.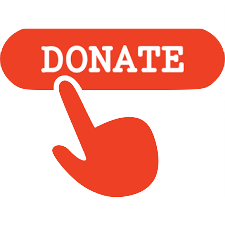 It is easy to understand the importance of organisations that do the sort of work we do at MPAC in today's climate. Please support us financially and please support us for as little as N1000 a month. It only takes a minute to make a one-off donation or to set up a standing order with your bank. Jazakallah khayran.
Our beloved Prophet Muhammad (peace be upon him) said: "The best deeds are those done regularly, even if they are small." [Ibn Mājah]