Good Governance
                                           Thursday, 1 June 2023 | 12 Dhul Qadah 1444 AH
Islamic sources spell out the qualities, duties and responsibilities of a good leader. Politicians and leaders all have a duty to be God-fearing and take to heart the words of the oath of their offices, and the actions expected of them to secure and develop the country. One day, each one of them will stand before God and account for every word and action, and this is irrespective of whether they believe so or not. The great lessons here are to help them navigate their ways through the challenges of their time in office.
Due to the situation of the people of Nigeria, the hopes of Nigerians are high. As we pray to Allah to guide the incoming government of President Bola Ahmed Tinubu, GCFR, and Vice-President Kashim Shettima, GCON, to the best thoughts and actions, to lead with discipline, integrity, courage and wisdom, we pray for a nation that will restore the hopes and aspirations of the downtrodden. Let the work begin.
—————–
As you're here…
MPAC has one humble request from you…
Thousands of Nigerian Muslims rely on the services we provide at MPAC and thousands more from around the world visit our website for news every day. Due to the significant challenges we face in dealing with Muslim-related issues in a heightened Islamophobic environment, MPAC is constantly under financial strain to meet our financial needs.
To maintain editorial and financial independence, with no sectarian or political allegiance to any particular group or movement, MPAC relies only on donations from individuals like you.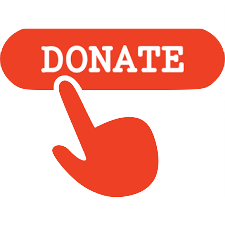 It is easy to understand the importance of organisations that do the sort of work we do at MPAC in today's climate. Please support us financially and please support us for as little as N1000 a month. It only takes a minute to make a one-off donation or to set up a standing order with your bank. Jazakallah khayran.
Our beloved Prophet Muhammad (peace be upon him) said: "The best deeds are those done regularly, even if they are small." [Ibn Mājah]