#HandsOffMyHijab
End the Oppression, End Hijabophobia!
Friday, 9 April 2021 | Sahaban 26, 1442 AH
#HandsOffMyHijab is trending across social media, as Muslims across the globe share photos and videos in response and protest to the hijab ban that the French Senate voted in favour of on March 30.
While wearing their hijab, females have written the words "Hands off my hijab" on their palms.
The Separatism Bill would ban Muslim women under the age of 18 from wearing hijab in public, as well as prevent hijab-wearing mothers from accompanying their children on school field trips.
One of those to share a photo is hijab-wearing influencer Rawdah Mohammad, who lives in Scandinavia, and has more than 115,000 followers on Instagram.
She wrote: "I want to take this opportunity to share the real people that will be affected by this ban and the impact it will have on Muslim Women. I refuse to let this pass down without speaking up, it is the very least we can do for ourselves and each other. We are not alone. Please share your stories!
"I strongly believe the only antidote of hate crime is activism. Many governments have been on the wrong side of liberation and equality before. It is our duty as the people stand up and fight for each others' rights.
"The Hijab ban is hateful rhetoric coming from the highest level of government and will go down as an enormous failure of religious values and equality."
"I have lost count of the many times I was rejected for a job because of my hijab and not because of my lack of skill.
"The many times French clients share their worries about booking someone who looks like me while assuring me they are support of me and their love me. It is bittersweet as I very much love French fashion and what it has contributed to my life. The clients who are not at fault for their hostile society against Muslim Women. We all lose," she added.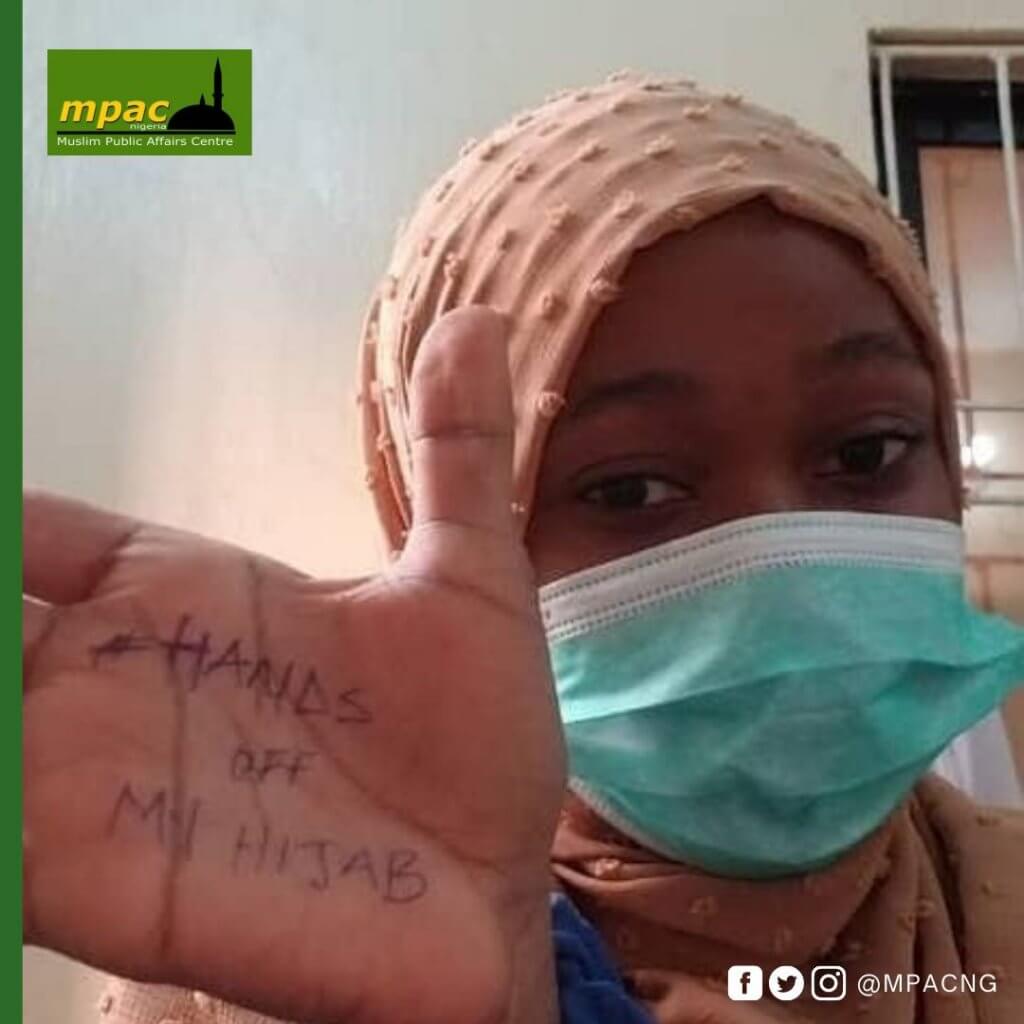 French-Moroccan influencer Hanan Houachmi, who lives in Dubai, speaking to The National, said: "I don't understand how, in 2021, in a developed country, we are still talking about how a woman should dress."
"If they're Muslim, under the age of 18 and want to observe the hijab, they'll be outlaws. They'll be committing a felony. This is going to shake their self-confidence and self-esteem.
"It's tough to be a Muslim, to be an Arab, to be a minority, and all of that pressure from society is a lot to carry around as a teenager. I feel like these young girls will not find a space to exist in society, and that is very scary."
Houachmi was born and raised in France, and left the country when she was 29, and began wearing her hijab after giving birth to her daughter.
"I wanted to set an example for my child and wanted her to always remember me wearing hijab," she added.
Source: Islam Channel
#handsoffmyhijab #hijabban #frenchhijab #mpacengage #hijabrights
—————–
As you're here…
MPAC has one humble request from you…
Thousands of Nigerian Muslims rely on the services we provide at MPAC and thousands more from around the world visit our website for news every day. Due to the significant challenges we face in dealing with Muslim-related issues in a heightened Islamophobic environment, MPAC is constantly under financial strain to meet our financial needs.
To maintain editorial and financial independence, with no sectarian or political allegiance to any particular group or movement, MPAC relies only on donations from individuals like you.
It is easy to understand the importance of organisations that do the sort of work we do at MPAC in today's climate. Please support us financially and please support us for as little as N1000 a month. It only takes a minute to make a one-off donation or to set up a standing order with your bank. Jazakallah khayran.
Our beloved Prophet Muhammad (peace be upon him) said: "The best deeds are those done regularly, even if they are small." [Ibn Mājah]