Hijab Intimidation, Harassment and Discrimination at Abesan Senior Comprehensive College, Lagos.
Thursday, 16 January 2020 | 20 Jumadal Ula 1441 AH.
On Wednesday 15, January 2020, we received reports of Muslim students in hijab in Abesan Senior Comprehensive College and some other public schools in Lagos being refused the right to register for the West African Examinations Council, WAEC – in hijab despite WAEC's policy stand that the hijab is permitted.
The WAEC PRO was contacted after the Abesan incident and he confirmed that the report of the incident had already reached their office and that the affected students will be allowed to wear their hijabs for the capture.
Today, Thursday 16, January 2020, the Hijab Rights Advocacy Initiative also confirm that everything has normalised and the students are now being allowed to continue the WAEC registration with their hijab on. It is very sad that Muslim students will be taken through hurdles every year for simply seeking to register for national examination.
MPAC urges students and parents to remain vigilant and promptly report any infraction on right to wear the hijab in school in Lagos State or any other state to 090-999-HIJAB | 090-999-44522 or submit a complaint online at https://mpac-ng.org/report-discrimination.
The best way to defend the hijab is to USE IT!
—————–
As you're here…
MPAC has one humble request from you…
Thousands of Nigerian Muslims rely on the services we provide at MPAC and thousands more from around the world visit our website for news every day. Due to the significant challenges we face in dealing with Muslim-related issues in a heightened Islamophobic environment, MPAC is constantly under financial strain to meet our financial needs.
To maintain editorial and financial independence, with no sectarian or political allegiance to any particular group or movement, MPAC relies only on donations from individuals like you.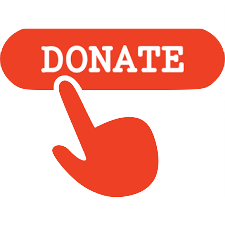 It is easy to understand the importance of organisations that do the sort of work we do at MPAC in today's climate. Please support us financially and please support us for as little as N1000 a month. It only takes a minute to make a one-off donation or to set up a standing order with your bank. Jazakallah khayran.
Our beloved Prophet Muhammad (peace be upon him) said: "The best deeds are those done regularly, even if they are small." [Ibn Mājah]