How Lagos State Cabinet Will Look Like 2
                                             Thursday, 17 August 2023 | 1 Safar 1445 AH
While it is difficult for Governor
Babajide Sanwo-Olu
to justify his decision to shrink Muslim representation in his cabinet, quite a few people have stepped forward to help out. One of them, Rt. Rev. Dr Stephen 'Tunde Victor Adegbite, GPJ, Chairman, Christian Association of Nigeria, CAN, Lagos State Chapter, put out a high-spirited statement on the 14th of August, 2023, typical of the unprincipled and unscrupulous actions that have become the order of the day for the organization.
In a section of the statement, Rt. Rev. Dr Stephen 'Tunde Victor Adegbite stated the following as the position of the law on political appointments: "As provided for in our laws, it is within the purview of Mr. Governor, after relevant consultations and objective considerations to put forward a list of cabinet nominees whose choice as expected should be based purely on merit, competence, capacity and sufficient capabilities to deliver on the set goals and objectives of the government and not on their faith or religious affiliations. For any group, organisation or persons to now turn such list of political nominees into a religious or faith based conversation is uncharitable and should be condemned in its entirety." While it is not the place of Rt. Rev. Dr Stephen 'Tunde Victor Adegbite to teach the law, it is important to remind him that democracy is squarely about political representation- and the activity of making citizens PRESENT in public policy-making processes is a key element of the system.
Nigerian law recognizes and prioritizes this cardinal principle so much it established a Federal Character Commission, to ensure fairness and equity in the distribution of posts and socio-economic activities amongst Nigerians of different characters, to ensure equity and fairness. Obviously, Rt. Rev. Dr Stephen 'Tunde Victor Adegbite is selectively interpreting our laws because as a profiteer of the lopsided system, the singular and most important impact of Mr Sanwo-Olu's decision is to ensure Christian majoritianism in Lagos State political arena.
One day, posterity will remember these men as actors in strange times, when ordinary common honesty was traded for political expediency, and profiteering. This is so because as men of faith, it was their duty to intervene on the side of equity and fairness, but they didn't… to the everlasting shame of ordinary, decent Nigerian Christians in whose name and interests they claim to be acting.
In another paragraph of his statement, Rt. Rev. Dr Stephen 'Tunde Victor Adegbite, once again, brought up the last remaining and barely breathing argument of the number of Muslims holding elective positions in Lagos State. How the Rt. Rev., and people like him, can easily confuse the issue of political appointments for equitable representation with elective offices contested for and won on the basis of popular vote is simply amazing. In each of those elective offices that was cited in his statement, the Muslim candidates contested against other candidates and the electorate had the chance and freedom to vote for the candidates of their choice. How does that compare to the process of appointing officials to manage the state affairs and ensuring, as Muslims demand, that everyone is fairly and equitably represented?
Irrespective of what CAN and any obscure group say on this matter, Governor Sanwo-Olu will have a hard time as he ploughs ahead in his decision to keep Muslim representation in his cabinet at the lowest in the State. Whatever those cheering him on and whispering in his ears do or say on this issue, it will be interesting to see how their blind faith in misinformed decisions, premised on absolutely false comparison, will be converted to truth.
Lastly, it is abundantly clear that CAN is being run as an anti-Muslim movement, and as such, it disqualifies itself as a credible partner in any serious interfaith work to engender peaceful and constructive relationships. It is now becoming increasingly difficult to see the possibility of working on an interfaith initiative with a group that does not share the vision of a nation where there is respect, cooperation, solidarity, justice, peace and reconciliation amongst people, and an end to the misuse of religion to cause division, hatred and violence.
—————–
As you're here…
MPAC has one humble request from you…
Thousands of Nigerian Muslims rely on the services we provide at MPAC and thousands more from around the world visit our website for news every day. Due to the significant challenges we face in dealing with Muslim-related issues in a heightened Islamophobic environment, MPAC is constantly under financial strain to meet our financial needs.
To maintain editorial and financial independence, with no sectarian or political allegiance to any particular group or movement, MPAC relies only on donations from individuals like you.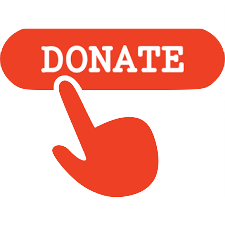 It is easy to understand the importance of organisations that do the sort of work we do at MPAC in today's climate. Please support us financially and please support us for as little as N1000 a month. It only takes a minute to make a one-off donation or to set up a standing order with your bank. Jazakallah khayran.
Our beloved Prophet Muhammad (peace be upon him) said: "The best deeds are those done regularly, even if they are small." [Ibn Mājah]