Maintaining the Balance During Ramadan
Monday, 26 April 2021 | 14 Ramadan, 1442 AH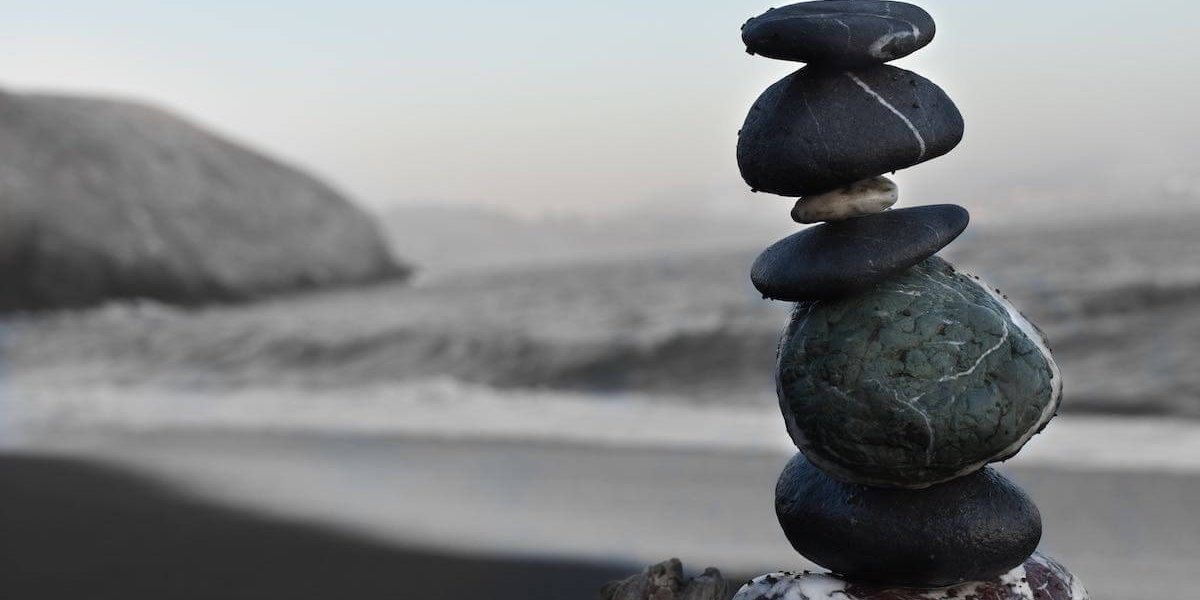 Ramadan is a month in which people strive to fill up their portfolio with good deeds. People hasten to do good deeds because of the reward that awaits them.
During Ramadan, Allah rewards good deeds in multiple manifolds. Muslims are happy to worship Allah and Allah is happy to reward them with bounties.
How amazing is this saying of Prophet Muhammad (SAW): 
"Every action of the son of Adam is given manifold reward, each good deed receiving ten times its like, up to seven hundred times. Allah, the Most High said: 'Except for fasting, for it is for Me and I will give recompense for it, he leaves off his desires and his food for Me.' For the fasting person, there are two times of joy; a time when he breaks his fast and a time of joy when he meets his Lord, and the smell coming from the mouth of the fasting person is better with Allah than the smell of musk." (Bukhari).
Those who have been blessed with good health during Ramadan are the most grateful, for they can fulfil all obligations related to worship with ease. They can spend their mornings and nights in devotion, strive for the cause of Allah, and fulfil the needs of other Muslims.
But do you know that a lot of Muslims struggle during Ramadan?
They feel like no matter what they do, they'd still fall short of their targets.
To these categories of people, we say that the secret to doing more is in creating a balance.
Allah commands us to be balanced in all aspects of our lives. So, as much as we want to take advantage of the bounties that Ramadan is ladened with, we must also ensure that we do things in moderation.
It helps you stay productive and reduces burnout. It also eliminates the feeling of not doing enough.
A good example of seeking moderation is to avoid spending the whole night on prayer so you're productive for the day's work. 
Reciting short portions of the Quran during Qiyam-ul-layl (a voluntary prayer which is offered between the time of Ishaa prayer and the Fajr prayer) will give you more time for rest. 
For people that spend the best part of their days at work with little or no time for Ibaadah during the day, performing lots of sadaqah is a good way to make up for the lost time. 
However, if you're so lucky and you have enough time on your hands, then you should seek to do as many acts of Ibadah as possible. A little bit of this and that won't hurt. The key lies in having a good plan.
How are you filling your portfolio of good deeds this Ramadan?
_________________________________________
Oh! Allah, the Most-Merciful, make this Ramadan, a door to your mercy.
Support MPAC this Ramadan and get rewarded multifold from the Most Merciful.
Bank Details:

Account Name: Muslim Public Affairs Centre

Bank: JAIZ Bank Plc.

Account Number: 0003610695 (MPAC ZAKAT Payment)

                                0003670628 (Sadaqat/General Donation)

…

Bank: Stanbic IBTC

Account Number: 0006479106
Donate Online
Payment is secured by Paystack.
Should you wish to receive MPAC Official Receipt for your payment please send us your contact and donation details at info@mpac-ng.org.
—————–
As you're here…
MPAC has one humble request from you…
Thousands of Nigerian Muslims rely on the services we provide at MPAC and thousands more from around the world visit our website for news every day. Due to the significant challenges we face in dealing with Muslim-related issues in a heightened Islamophobic environment, MPAC is constantly under financial strain to meet our financial needs.
To maintain editorial and financial independence, with no sectarian or political allegiance to any particular group or movement, MPAC relies only on donations from individuals like you.
It is easy to understand the importance of organisations that do the sort of work we do at MPAC in today's climate. Please support us financially and please support us for as little as N1000 a month. It only takes a minute to make a one-off donation or to set up a standing order with your bank. Jazakallah khayran.
Our beloved Prophet Muhammad (peace be upon him) said: "The best deeds are those done regularly, even if they are small." [Ibn Mājah]