In the name of Allah, the Beneficent, the Merciful
Press Release: FOR IMMEDIATE RELEASE
MPAC Supports Palestinian Right to Life, Freedom and Independence
Sunday, 16 May 2021 | Shawwal 4, 1442 AH
Lagos, Nigeria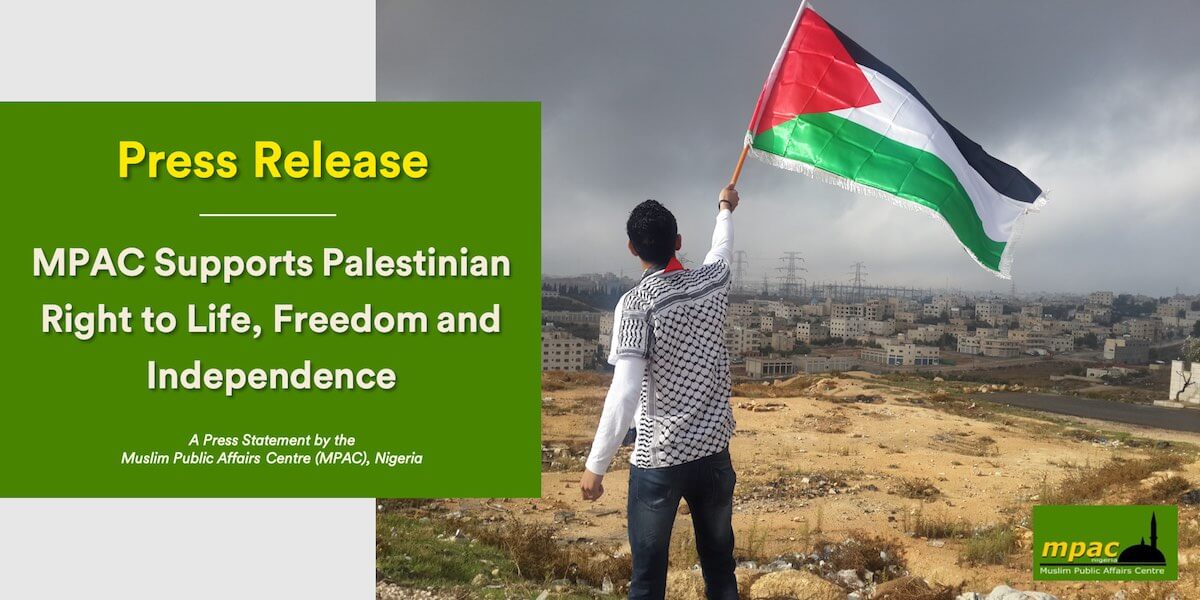 The Muslim Public Affairs Centre, MPAC, is gravely concerned with the escalation of violence in the holy land of Palestine.
It was deeply troubling to read the statements by the Israeli Military Command that Tel Aviv is preparing a plan for a ground operation in Gaza. The war crimes of the Israeli military in the occupied territories is still a subject of investigation at the International Criminal Court, ICC, and its acts of indiscriminate violence on industrial scale in past incursions into the Palestinian areas are still fresh in our memories.
Unfortunately, right now the Israeli authorities have authorized, and overseeing the use of all the might of tank forces, aviation and artillery, in fierce attacks, against the inhabitants, media organizations and medical personnel in the occupied territories.
The causes of the current violent conflict are specifically the unprovoked attacks by right-wing Israeli settlers, nudged by the Israeli administration, on the Palestinians, in their home and especially in the Al Aqsa mosque during the holy month of Ramadan. Israel now has a choice: by accepting Palestinian rights under international law and jettisoning its exclusivist ideology and militarism, Israel secures the future of its people in a shared Israel/Palestine; or by continuing its present policy of ruthless repression of indigenous Palestinians and denying them self determination, it cultivates an intensified and unyielding native resistance.
MPAC maintains that the native Palestinians, Muslim and Christian, have the right to seek freedom from Israeli occupation and oppression, and should be supported to repel all forms of brutal Israeli colonization agenda. We continue to monitor developments and stand ready to mobilize public opinion among Muslims in Nigeria to support the Palestinian right to life, freedom and independence.
MPAC Nigeria.
#FreePalestine
—————–
As you're here…
MPAC has one humble request from you…
Thousands of Nigerian Muslims rely on the services we provide at MPAC and thousands more from around the world visit our website for news every day. Due to the significant challenges we face in dealing with Muslim-related issues in a heightened Islamophobic environment, MPAC is constantly under financial strain to meet our financial needs.
To maintain editorial and financial independence, with no sectarian or political allegiance to any particular group or movement, MPAC relies only on donations from individuals like you.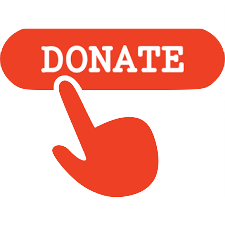 It is easy to understand the importance of organisations that do the sort of work we do at MPAC in today's climate. Please support us financially and please support us for as little as N1000 a month. It only takes a minute to make a one-off donation or to set up a standing order with your bank. Jazakallah khayran.
Our beloved Prophet Muhammad (peace be upon him) said: "The best deeds are those done regularly, even if they are small." [Ibn Mājah]