We Are Zakat Eligible
Tuesday, 7 May 2019.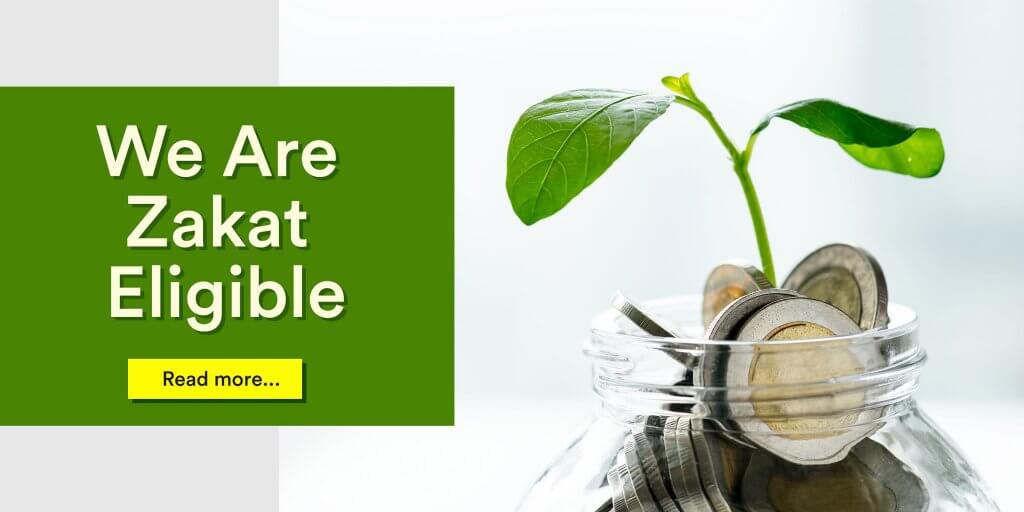 Numerous Muslim scholars have confirmed that Zakat is payable to organisations that exist to serve the Muslim community by protecting their rights. The work done by MPAC (and other such organizations) can be classified as fi-sabilillah, which is one of the eight categories of Zakat recipients detailed in the Quran (Chapter 9, Verse 60).
Islamic scholar Sheikh Ahmad Kutty a senior lecturer and Islamic scholar at the Islamic Institute of Toronto, Ontario, Canada, states that it is not only permissible, rather it is also imperative that zakat is given to organisations that are providing a most timely and essential service for the cause of Islam and Muslims. 
"Supporting such institutions clearly falls under the legitimate objectives of zakah as expounded by authentic scholars and jurists of Islam, both of the past and the present."
The categories of recipients of zakah are stated in the following verse:
"Charities are (meant) only for the poor and the needy, and those who are charged with collecting them, and those whose hearts are to be won over, and for the freeing of human beings from bondage, and (for) those who are overburdened with debts, and (for those who strive) in Allah's cause (fisabilillah), and (for) the wayfarer: (this is) an ordinance from Allah—and Allah is All-Knowing and All-Wise" (At-Tawbah: 60).
As is clear from the above verse, one of the categories is fisabilillah. … among the commentators of the Qur'an (mufassirun) as well as the jurists (fuqaha'), who have used the term fisabilillah in a far wider sense, thus extending it to include all beneficial works and projects that are of common benefit to the Ummah. They definitely include institutions that provide educational or social services under this category and thus eligible to receive funds from zakat.
A principle of jurisprudence states: if a thing which has been considered as obligatory cannot be fulfilled without fulfilling another, then fulfilling the latter also becomes obligatory. Thus since protecting the rights of Muslims and empowering Muslims cannot be achieved without such institutions, it is imperative that Muslims support and maintain such institutions.
At MPAC, we are aware that you pay Zakat as an act of worship, rather than as merely an act of charity. May Allah give us all the honour of serving His cause efficiently and professionally, and may He also accept our humble efforts in His cause. Ameen.
Account Name: Muslim Public Affairs Centre

Bank: JAIZ Bank Plc.
Account Number:

0003610695 (Zakat Payment)

0003670628 (General Donation)

…

Bank: Stanbic IBTC
Account Number: 0006479106
Request a Call Back
If you require some assistance calculating the Zakat due or wish to talk to someone about any of the payment methods, you may contact our finance team to request a call back at info@mpac-ng.org or by calling us on +234 706 157 1049.
—————–

As you're here…

MPAC has one humble request from you…

Thousands of Nigerian Muslims rely on the services we provide at MPAC and thousands more from around the world visit our website for news every day. Due to the significant challenges we face in dealing with Muslim-related issues in a heightened Islamophobic environment, MPAC is constantly under financial strain to meet our financial needs.

To maintain editorial and financial independence, with no sectarian or political allegiance to any particular group or movement MPAC relies only on donations from individuals like you.
It is easy to understand the importance of organisations that do the sort of work we do at MPAC in today's climate. Please support us financially and please support us for as little as N1000 a month. It only takes a minute to make a one-off donation or to set up a standing order with your bank. Jazakallah khayran.

Our beloved Prophet Muhammad (peace be upon him) said: "The best deeds are those done regularly, even if they are small." [Ibn Mājah]