In the name of Allah, the Beneficent, the Merciful
Press Release: FOR IMMEDIATE RELEASE
MPAC Welcomes the News of Elimination of Abubakar Shekau
Friday, 21 May 2021 | Shawwal 9, 1442 AH
Lagos, Nigeria
The Muslim Public Affairs Centre today responds to the reported death of Abubakar Shekau as a watershed and an important development in national security and international peace. The death of the leader of the cultist "Boko Haram" group should be a major milestone in counterterrorism efforts if his death had occurred during an encounter with our armed forces prosecuting war against terrorism.
Abubakar Shekau and his followers took their bloodlust to a terrible depth, dragging the nation through its deadliest killing sprees and determined to shred the fabrics of national cohesion.
With the reported death of Abubakar Shekau at the hand of his old henchmen, the reign of terror has come to an end and an international symbol of terrorism is eliminated.
While his reported death is a welcome development, the fact that Shekau killed himself during an encounter with another "terror franchisee", the so-called Islamic State West African Province (ISWAP), should be troubling to Nigerians who now live in the fear that Boko Haram terrorism is going to be replaced by ISWAP terrorism. Obviously, Shekau would have continued to kill innocent Nigerians, hit soft targets and kidnap students if he wasn't hunted down by his co-terrorists with whom he drank from the same fountain of evil ideology and violent extremism. So, his elimination is worth a celebratory dance. However, the fact that the splinter group that eliminated Shekau is able to track down and reach him in his hideout inside Sambisa forest under the radar of our military surveillance is a major blot on the nation's security status and the prestige of our armed forces. The enormous resources and assets dedicated to achieve the same objective that ISWAP pulled off will make every Nigerian wonder why several attempts by our armed forces to capture or kill Abubakar Shekau in Sambisa forest have repeatedly proven unsuccessful.
MPAC calls for unity amongst Nigerians and a robust response from the armed forces to deal with the current and emerging security threats as a result of a change in leadership and character of the terror group.
MPAC reaffirm that the main objectives of our counter-terrorism tactics should include degrading the capabilities of any and all terror groups, capturing the leaders of the terror groups alive and bringing them before an international court of justice to allow Nigerians to gain valuable information on the extent of the terror infrastructures, their sponsors, financiers and supporters.
Without a doubt, Abubakar Shekau chose a path of destruction founded on violent ideology and distorted interpretation of Islam which ultimately led to his cowardly act of suicide. His death has finally proven that all along he was a deranged coward whose violent way of life would ultimately lead to his own destruction.
Lastly, MPAC calls on the Federal Government to do everything in its power to readdress the issue of heightened insecurity in all its forms and end the enduring trauma that the nation has been subjected to.
We pray that the death of Abubakar Shekau puts an end to a dark chapter in the history of Nigeria while heralding a new era for the establishment of a pious, peaceful, free, united and prosperous society, and an end to threats from our country to international peace and security.
-End-
———
Disu Kamor
Executive Chairman
Muslim Public Affairs Centre, MPAC
Nigeria.
e-mail: kamor.disu@mpac-ng.org
Website: www.mpac-ng.org
—————–
As you're here…
MPAC has one humble request from you…
Thousands of Nigerian Muslims rely on the services we provide at MPAC and thousands more from around the world visit our website for news every day. Due to the significant challenges we face in dealing with Muslim-related issues in a heightened Islamophobic environment, MPAC is constantly under financial strain to meet our financial needs.
To maintain editorial and financial independence, with no sectarian or political allegiance to any particular group or movement, MPAC relies only on donations from individuals like you.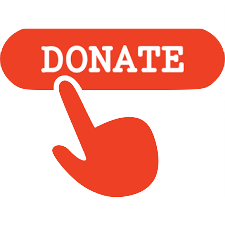 It is easy to understand the importance of organisations that do the sort of work we do at MPAC in today's climate. Please support us financially and please support us for as little as N1000 a month. It only takes a minute to make a one-off donation or to set up a standing order with your bank. Jazakallah khayran.
Our beloved Prophet Muhammad (peace be upon him) said: "The best deeds are those done regularly, even if they are small." [Ibn Mājah]