NYSC Approves White, Shoulder-Length Hijab for Corps Members
Wednesday, 2 October 2019.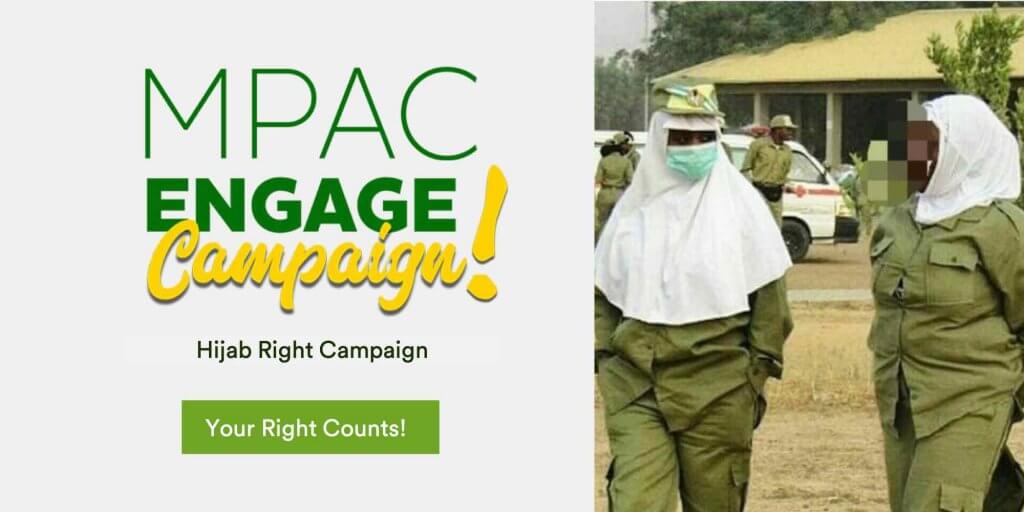 This is a welcome development from the National Youth Service Corps – NYSC as there had been several complaints from female Muslim corps about their continuous harassment over the use of the hijab during the service year.
MPAC, Nigeria warmly welcomes this policy announcement by NYSC and like to reaffirm that the hijab is obligatory for every female Muslim who has reached the age of puberty once she is outside the home. Securing the right of those who make a free choice to obey this Quranic command is, therefore, necessary for those responsible for policy and decisions and should be irrespective of whether some Muslims observe it or not. It is quite important for the rights of female Muslims in hijab to be respected as they are entitled to enjoy the freedom of religious expression guaranteed by the Constitution.
As such we congratulate our female NYSC corps members who endured many years of oppression and those who, together with many Islamic organisations, were in the trenches to secure this right. We call on all Muslim organisations, especially the Muslim Corpers Association of Nigeria, MCAN National to remain vigilant and monitor NYSC/camp officials' compliance to the new guideline by the NYSC. The best way to defend the right to use the hijab is to use it.
Know your right, and stand by it!
—————–
As you're here…
MPAC has one humble request from you…
Thousands of Nigerian Muslims rely on the services we provide at MPAC and thousands more from around the world visit our website for news every day. Due to the significant challenges we face in dealing with Muslim-related issues in a heightened Islamophobic environment, MPAC is constantly under financial strain to meet our financial needs.
To maintain editorial and financial independence, with no sectarian or political allegiance to any particular group or movement, MPAC relies only on donations from individuals like you.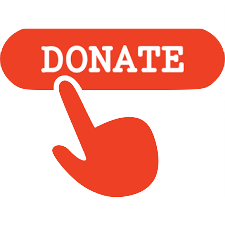 It is easy to understand the importance of organisations that do the sort of work we do at MPAC in today's climate. Please support us financially and please support us for as little as N1000 a month. It only takes a minute to make a one-off donation or to set up a standing order with your bank. Jazakallah khayran.
Our beloved Prophet Muhammad (peace be upon him) said: "The best deeds are those done regularly, even if they are small." [Ibn Mājah]