One of the Most Respected and Most Loved Traditional Leaders in Nigeria Deposed
Tuesday, 10 March 2020 | Rajab 16, 1441 AH.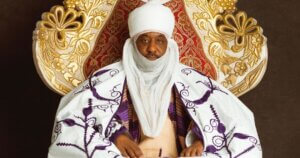 Former Emir of Kano, HRH Sanusi Lamido Sanusi
In his response to the dethronement (on Monday, 9th March 2020), a response which summarises his outlook on the world, the former Sarkin Kano said:
"With almost six years on this throne and (in charge of) our heritage. Today, the Almighty Allah, who gave me the leadership has destined to take it back. As I always say, leadership has predetermined tenure, the days Allah destined are numbered. When the days come to an end one must leave.

"We have accepted whatever Allah decides. We have agreed. We appreciate (God). We are happy and we know it is what is best for us."
We celebrate his time on the throne as a bright beacon for the nation and honour him as an incisive leader whose full potential was yet to be fully unravelled. While we wish the former Emir well in his future endeavours, we wish the entire people of Kano a greater time ahead filled with peace, piety and prosperity.
"O Allah, Owner of Sovereignty, You give sovereignty to whom You will and You take sovereignty away from whom You will. You honour whom You will and You humble whom You will. In Your hand is [all] good. Indeed, You are over all things competent." Surah Al-Imran, verse 26.
Indeed, Allah is above everything.
MPAC Nigeria.
—————–
As you're here…
MPAC has one humble request from you…
Thousands of Nigerian Muslims rely on the services we provide at MPAC and thousands more from around the world visit our website for news every day. Due to the significant challenges we face in dealing with Muslim-related issues in a heightened Islamophobic environment, MPAC is constantly under financial strain to meet our financial needs.
To maintain editorial and financial independence, with no sectarian or political allegiance to any particular group or movement, MPAC relies only on donations from individuals like you.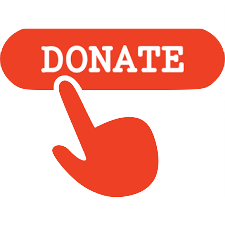 It is easy to understand the importance of organisations that do the sort of work we do at MPAC in today's climate. Please support us financially and please support us for as little as N1000 a month. It only takes a minute to make a one-off donation or to set up a standing order with your bank. Jazakallah khayran.
Our beloved Prophet Muhammad (peace be upon him) said: "The best deeds are those done regularly, even if they are small." [Ibn Mājah]