In the name of Allah, the Beneficent, the Merciful
Press Release: FOR IMMEDIATE RELEASE
COVID-19: MUSLIM COALITION AGAINST COVID-19
LAUNCHES N500 MILLION APPEAL FUND
Saturday, 4 April 2020 | Sha'aban 10, 1441 AH
Lagos, Nigeria
As the world rallies against the Coronavirus Pandemic, the Muslim Coalition Against COVID-19, a national coalition of more than 50 Islamic organizations across the country, has launched a N500 million appeal fund for its intervention and relief works in Nigeria.
The coalition has put together a series of far-reaching programmes to complement ongoing government efforts at mitigating the impacts of the disease and the lockdown on the populace.
As a start, four states of the federation have been identified and selected for a pilot scheme before the subsequent roll out across the entire country.
Through the coalition members and as a group, the coalition will appeal for funds from Muslim Nigerians home and abroad.
To ensure effectiveness, efficiency and transparency of fund mobilization and relief operations, the coalition has constituted eight committees manned by experienced Muslim professionals, technocrats and academics from various backgrounds nationwide.
The committees include Audit, Account, Publicity, Logistics, Fund Mobilization, Medicals, Government Liaison and Monitoring and Evaluation.
In the coming days, the coalition will unveil its work plan, programme schedule and its vision to stand side-by-side with the Nigerian people to win the fight against COVID-19 insha Allah.
Moshood Abdulwasiu Abiola
Chairman, Publicity Committee
Muslim Coalition Against COVID-19
FB, IG, TW: @muslimcovid19
Email: muslimcovid19coalition@gmail.com
—————–
As you're here…
MPAC has one humble request from you…
Thousands of Nigerian Muslims rely on the services we provide at MPAC and thousands more from around the world visit our website for news every day. Due to the significant challenges we face in dealing with Muslim-related issues in a heightened Islamophobic environment, MPAC is constantly under financial strain to meet our financial needs.
To maintain editorial and financial independence, with no sectarian or political allegiance to any particular group or movement, MPAC relies only on donations from individuals like you.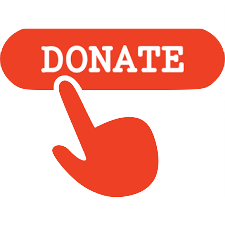 It is easy to understand the importance of organisations that do the sort of work we do at MPAC in today's climate. Please support us financially and please support us for as little as N1000 a month. It only takes a minute to make a one-off donation or to set up a standing order with your bank. Jazakallah khayran.
Our beloved Prophet Muhammad (peace be upon him) said: "The best deeds are those done regularly, even if they are small." [Ibn Mājah]