The UK All-Party Parliamentary Group Report on Herders/Farmers
Conflicts in Nigeria Makes the Muslim Victims INVISIBLE
Sunday, 21 June 2020 | Shawwal 29, 1441 AH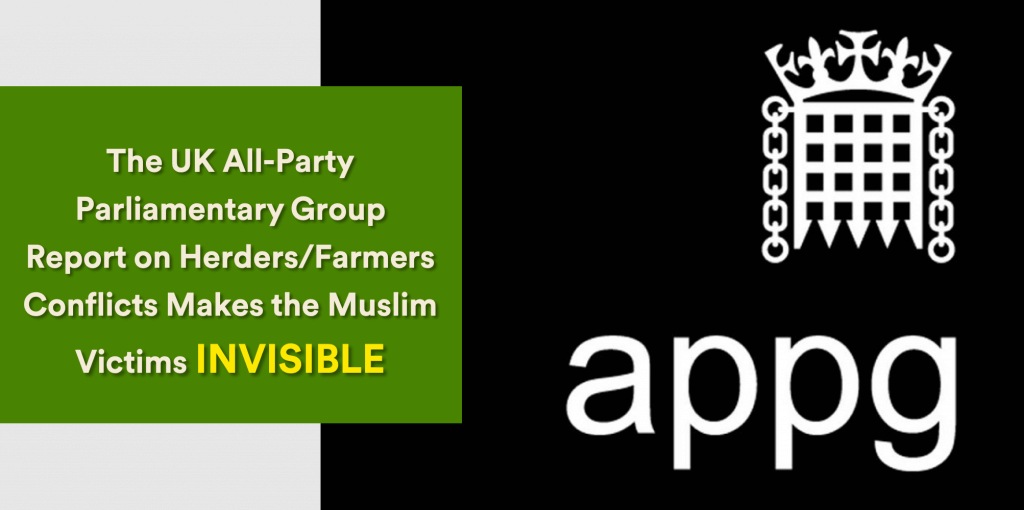 In June 2020, the UK All-Party Parliamentary Group (APPG) for International Freedom of Religion or Belief, an informal cross-party group that has no official status within UK Parliament, issued a 56-page report titled NIGERIA: UNFOLDING GENOCIDE? to express its findings and recommendations after an inquiry into the herders-farmers conflicts in Nigeria.
The Chair of this group, Jim Shannon of the Democratic Unionist Party, unable to steer clear of bias, wrote a fanciful commentary as a forward to the report. In it, he expressed his sorrow that Nigerian Christians alone have become the purposeful victims of a murderous campaign by the Fulani Muslims who are orchestrating the tragic conflicts as a precursor to a genocide. He went further to state that the Boko Haram cultists have targeted only the Christians during its entire campaign of terror and concluded that Christianity in Nigeria is facing an existential threat.
Although the group says on its website that it "exists to promote Article 18 of the Universal Declaration of Human Rights which states that "Everyone has the right to freedom of thought, conscience and religion.", the important question to now ask the group in relation to the way the inquiry was conducted and in the way its report was written is whether the freedom of thought, conscience and religion of Muslim victims of the conflict matter to it as much as those of the Christian victims. And whether it is capable of carrying out its self-appointed role with regard for truth, objectivity and non-partisanship.
The report paints the wrong picture that all Fulani herders are Muslims, although this is very far from the truth. The Fulanis like other ethnic groups in Nigeria have a substantial number of Christians and animists in their midst and the arms struggle between headers and farmers predates these current crises, nor are they peculiar to Nigeria. Rev. Buba Aliyu is the Chairman of the Fulbe Christian Association of Nigeria which has a substantial number of Christian members. Thus the wrong impression that the arms struggle between the parties is a religious war to exterminate the Christians is a work of fiction and can be easily debunked.
There are also significant number of Christians who have planted improvised explosives in Churches in Nigeria. The case of one Nathaniel Samuel who was arrested with Improvised Explosive Device (IED) in a Church in Kaduna at the Sabon Tasha area of Chikun Local Government Area of Kaduna State in February 2020[1] is a relevant example. Although it is clear to everyone that Boko Haram is a terrorist franchise whose activities have claimed thousands of lives of innocent Nigerians. And during the period of its terrorist attacks, Boko Haram has specifically targeted many Christians as a way of driving a wedge between the Muslim and Christian communities and cause violent conflict between the two faith communities. But the evidence is there, and reported over the years, that the same Boko Haram group has specifically targeted and killed many Muslim clerics, Muslim community leaders, Muslim worshippers inside mosques and kidnapped/displaced thousands of others. The cheer proportion of the Muslims widows, orphans and adult Muslim men and women in the different IDP camps will lend credence to the fact that the largest proportion of the victims of Boko Haram are Muslims and Muslim dominated communities.
Anyone who continues to recycle the same propaganda that Boko Haram is working on behalf of the Muslims or implementing a stealth Muslim agenda is simply pandering to the polarised and simplistic paradigm of the extremists and making himself an ally to the Boko Haram terrorists. Aside from this important fact, these are other reports of actual Christians-on-Christian (attempted) terrorist attacks carried out with the intention to further promote the misinformation that Muslims are seeking the extermination of the Christians:
Mr. John Alaku Akpavan, the man arrested in attempting to bomb Radio House Abuja
on 5th June 2011 was a Christian.[2]

Lydia Joseph (the failed bomber of St. John Catholic Cathedral) of Bauchi State who attempted
to bomb a church on September 12, 2011, was a Christian.[3]

Augustine Effiong Akwa Ibom indigent carried April 29th 2012 BUK bomb attack as a Christian.[4]

Emmanuel King arrested in an attempt to bomb the Redeemed Christian Church of God (RCCG) in Yenagoa, the Bayelsa State capital, while camouflaged in Islamic attire on December 28, 2011, was a Christian.[5]

Igbo traders that gunned down a dozen fellow Igbo businessmen of the same non-Islamic faith inside the Christ Apostolic Church, in Adamawa State on Friday, January 6, 2012, all claimed to be Christians.[6]

Samson Mangai who was arrested in Plateau state attempting to bomb a church was a Christian.[7]

Madam Ruth, who attempted to bomb the ECWA church, Kalaring Kaltingo, in Gombe State
on 12 Mar 2012 was a Christian.[8]

Case of the arrest of about eight Christians in Bauchi in an attempt to blast the COCIN church
on Sunday, February 26, 2012.[9]

Case of the Christian bomber lynched while escaping after blasting the COCIN Church of Jos
on Sunday, February 26, 2012.[10]

Mr Alex Danladi involved in the COCIN HQ bombing was lynched by worshipers.
He was a church member disguised in military uniform.[11]

Jonathan Gyanet, a police officer was arrested while attempting to bomb ERCC church
in Akwanga Nasarawa state on April 20, 2014, was also a Christian.[12]
In a press statement signed by its Secretary-General of Jama'atu Nasril Islam (JNI), Dr. Khalid Abubakar Aliyu, in February 2012[13], JNI demanded explanations from the CAN President regarding why some Christians were being arrested dressed in Muslim attires in the course of committing acts of terrorism.
These and several similar cases indicate that mischief-makers of both the Islamic and Christian faiths have at different times been involved in these horrible and contemptuous crimes of targeting innocent Nigerians for their own agendas.
The UK All-Party Parliamentary Group had all the opportunities and means to use sources that have reported the cases involving Muslim victims. It had unimpeded access to Muslim victims and their families but chose not to approach them. APPG could have interviewed Muslim victims of violent crimes and evaluate the personal experiences of horrific violence from unprovoked attacks or Christian militia carrying out reprisal attacks on Muslim communities. The group could have interviewed Imam Abubakar Abdullah who saved 262 Christians[14] from Muslim gunmen on reprisal attack by hiding them in a mosque. Imam Abdullah's heroic story was published by BBC, CNN and a host of other major media organizations across the world and he was eventually honoured in 2019 by the US government, along with four religious leaders from Sudan, Iraq, Brazil and Cyprus, with International Religious Freedom Award[15], which is given to advocates of religious freedom. The APPG report deliberately ignored cases and stories such as this.
This report, given the many unsupported assertions, incomplete and unreliable accounts crammed into it, is an example of an exercise performed with the lowest standards of fairness and objectivity unexpected from serving members of the UK Parliament. The report, once again, highlights the need for a more serious effort by the international community to get involved in unraveling the root causes of the conflicts in the affected parts of the country, find out the sponsors and enablers of the Boko Haram, other terrorists groups and those lending political supports to divisive groups and amplifying the voices of extremism.
It was expected that a report of this nature would provide both hard numbers and real stories of impacts on the lives of all the sides to the conflicts, so it can serve as a benchmark of the status of the tragic events of the periods of the conflict over time. Rather, the UK All-Party Parliamentary Group report is motivated by partisan interests to conflate events and stories, painting an absurdly different picture of what really exists on the ground. The bias is easy to detect, of the total 268 places where references are cited in the report, only 14 of such places have names of Muslim or references of Islamic nature, a total of 5.2%. And this was done in respect of a situation where the population of the most affected areas are predominantly Muslims. This report not only renders the Muslim victims voiceless and invisible by cherry-picking cases and facts, by mischaracterising incidents and by carefully selecting its witnesses and victim reports to support the conclusions it already have in mind, it also makes it harder for those genuinely working to understand the root causes of the conflicts and build peace to continue their works without fear of opposition and interference by those committed to a different agenda. This is a tainted and motivated report that empowers the extremists who are parts of the problem and as such it is a report that should be read with a caveat.
The murder of an innocent human being anywhere is condemnable and inexcusable, regardless of that individual's tribe, religion, ethnic origin, gender or social class. This is a lesson that must be reiterated by the Imam, the Pastor, the Church, the Mosque, man, woman, Nigerians, UK Parliamentarians, everyone.
Below is the catalogue of references cited by APPG in its report which clearly shows the lopsidedness of the sources it used to draw its conclusions. In conflicts that occurred largely in predominantly Muslim populated areas, it is interesting to note that APPG found absolutely no Muslim victim to interview and not as many Muslim authored reports as those authored by Christians or Christian bodies.
References:
"Nathaniel Samuel who attempted to bomb a living faith Church in Kaduna", Channels TV, 2 February 2020.
"NSCIA to CAN: Christian terrorists in Nigeria, Boko Haram not Islam", PM News, 5 February 2020.
Ibid.
Ibid.
Ibid.
"Living Faith Church Bomber: Nathaniel Samuel not first Christian terrorist in Nigeria – Buhari's aide, Onochie", Daily Post Nigeria, 4 February 2020.
Ibid.
Ibid.
"Christians caught attempting to bomb COCIN church in Bauchi", Premium Times Nigeria, 26 February 2012.
"Living Faith Church Bomber: Nathaniel Samuel not first Christian terrorist in Nigeria – Buhari's aide, Onochie", Daily Post Nigeria, 4 February 2020.
Ibid.
Ibid.
"JNI Challenges CAN On Why Christian-Terrorists Disguise As Muslims", Sahara Reporters, 24 May 2012.
"The Imam Who Saved Christians Got Humanitarian Award", MPAC Nigeria, 24 January 2019.
"International Religious Freedom Award Winners", US Department of State, 16 July 2019.
—————–
As you're here…
MPAC has one humble request from you…
Thousands of Nigerian Muslims rely on the services we provide at MPAC and thousands more from around the world visit our website for news every day. Due to the significant challenges we face in dealing with Muslim-related issues in a heightened Islamophobic environment, MPAC is constantly under financial strain to meet our financial needs.
To maintain editorial and financial independence, with no sectarian or political allegiance to any particular group or movement, MPAC relies only on donations from individuals like you.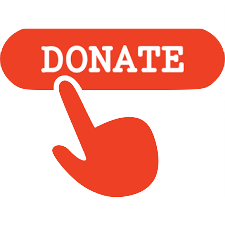 It is easy to understand the importance of organisations that do the sort of work we do at MPAC in today's climate. Please support us financially and please support us for as little as N1000 a month. It only takes a minute to make a one-off donation or to set up a standing order with your bank. Jazakallah khayran.
Our beloved Prophet Muhammad (peace be upon him) said: "The best deeds are those done regularly, even if they are small." [Ibn Mājah]