The Wisdom Behind GMP 2019 Convention. Hosted in Collaboration with MPAC
16 Rabiu' Al-Thanni 1441AH | Friday, 13 December 2019.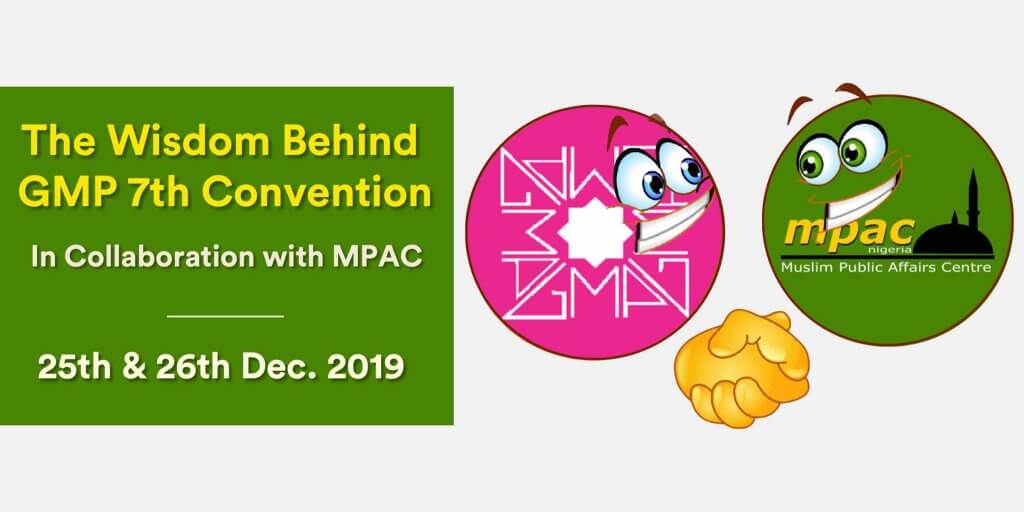 Between December 25 and 26, Lagos State will be the destination for Muslim professionals who are desirous of positively affecting their world with a rich education, experience and exposure.
They will be gathering at an eventful convention to deliberate on the state of the world by 2050 with the aim of interrogating the readiness of Muslims to meet the challenges that forces which shape global politics and economy will be imposing on the entire humanity.
Register here now: http://gmp.ng/2019convention/
Behind the convention are two non-governmental organisations, the Guild of Muslim Professionals GMP and the Muslim Public Affairs Centre, MPAC, Nigeria.
Abdulhakeem Oyewale, a banker of repute is the President of the Guild while Disu Kamor, an engineer of distinction is the Executive Chairman of MPAC. They both share their insight on their organisations which informed their joining forces to hold the historic retreat.
At least in the past six years, both have been holding their respective conventions at different times and dates of the year.
But the decision to collaborate on this particular retreat is informed by the need to harness resources and strengths especially when both organisations share similar orientation and appeal to the same audience of Muslim professionals.
"The Guild of Muslim Professionals for Peace and Development is a non-profit-making, non-political, non-tribal, organization formed with the core objects to exclusively create a platform for the Muslim Professionals in the area of networking, mentoring, building of Icons and entrepreneurship among the members.
The Guild of Muslim Professionals for Peace and Development is being propelled by its core values; ready to work with all organisations, Individuals, Corporate Bodies Local and International that share its mission and vision on need to raise the bar of the Muslim Professionals across all frontiers.
Its stated mission is "to mobilize Nigerian Muslim Professionals for change using effective networking techniques, mentoring and other relevant technologies within the permissible Islamic principles'
The Executive Chairman of MPAC Disu Kamor also on his own articulated MPAC as an incorporated public service agency working for Muslim Defence, Muslim Empowerment and for promoting individual liberties, religious, civil and political rights of Muslims.
MPAC is equally devoted to promoting the integration of Islam into the Nigerian pluralism, for a positive and constructive relationship between Nigerian Muslims and other elements in the society; building the Nigerian Muslim constituency to become an influential component in the Nigerian politics, at all levels of policy-making arena; and making Islamic ethical values available to the Nigerian political process.
As an experienced and independent voice within the Nigerian Muslim community working for the good of the society, MPAC operates on the core Islamic values of justice, mercy, human dignity, freedom, the sanctity of human life and equality for all.
With these altruistic mission statements and core values, the two organisations promise to engage Muslim professionals at intellectually stimulating sessions at the two-day convention, where brilliant minds from various fields will be sharing their knowledge and experience of the world with us, helping to set an agenda for development.
The leadership of the two organisations are putting everything in shape to ensure that the convention lives up to its billing as a world-class something to be looked out for in Nigeria annually.
Don't miss out! Register here now: http://gmp.ng/2019convention/
#GMPiMPACt2050
#TheWorldBy2050
#HowReadyAreWe
Abdulwarees Solanke
Director, Media & Strategic Communications,
Muslim Public Affairs Centre, MPAC Nigeria.
—————–
As you're here…
MPAC has one humble request from you…
Thousands of Nigerian Muslims rely on the services we provide at MPAC and thousands more from around the world visit our website for news every day. Due to the significant challenges we face in dealing with Muslim-related issues in a heightened Islamophobic environment, MPAC is constantly under financial strain to meet our financial needs.
To maintain editorial and financial independence, with no sectarian or political allegiance to any particular group or movement, MPAC relies only on donations from individuals like you.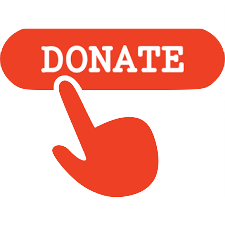 It is easy to understand the importance of organisations that do the sort of work we do at MPAC in today's climate. Please support us financially and please support us for as little as N1000 a month. It only takes a minute to make a one-off donation or to set up a standing order with your bank. Jazakallah khayran.
Our beloved Prophet Muhammad (peace be upon him) said: "The best deeds are those done regularly, even if they are small." [Ibn Mājah]