Christchurch Mosque Attacks: One Year On
Sunday, 15 March 2020 | Rajab 21, 1441 AH.
On Friday, 15 March 2019 as Muslims across New Zealand observed Jumuah prayers, Brenton Tarrant (a white supremacist and far-right extremist) launched consecutive terrorist attacks on two mosques in Christchurch. In the two mosques, the hate-filled terrorist shot indiscriminately at worshipers which led to the death of 51 and injury of many more.
The world was shocked by this horrible act of terrorism and MPAC, Nigeria immediately made a press release to condemn the act of terrorism. We also sent out a condolence letter to the Prime Minister, Jacinda Ardern which was acknowledged by the country's embassy in Addis Ababa.
Until today, the evil and barbarism of this terrorist act can hardly be fully comprehended. As we are still horrified by these mindless attacks, we continue to express solidarity with all victims of terrorism irrespective of the perpetrators or the nature of their motives.
We use this medium to call on world leaders to do more to protect its Muslim community against the surging hate crimes caused by far-right ideologies and unchecked Islamophobia across the world, that of India being the latest. We also call on world leaders to see the surging Islamophobic attacks as an imminent threat to world peace and also to see an urgent need to take stronger steps to deal with far-right ideologies, their rhetoric, motivation and justifications. It is time to deal decisively with morbid acts of Islamophobia in all its facets and under all pretences.
Although the victims of the Christchurch attacks went to the mosques to worship in peace, we have no doubt that they are martyrs and pray God almighty will grant them the highest rank in Paradise, amin.
"And do not say that those who are killed in the path of Allah are dead. No! Indeed they are alive but you do not know how."
Surah Al-Baqarah, Verse 154.
MPAC, Nigeria.
—————–
As you're here…
MPAC has one humble request from you…
Thousands of Nigerian Muslims rely on the services we provide at MPAC and thousands more from around the world visit our website for news every day. Due to the significant challenges we face in dealing with Muslim-related issues in a heightened Islamophobic environment, MPAC is constantly under financial strain to meet our financial needs.
To maintain editorial and financial independence, with no sectarian or political allegiance to any particular group or movement, MPAC relies only on donations from individuals like you.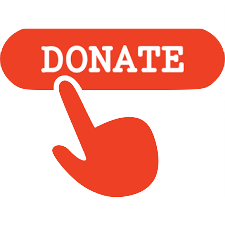 It is easy to understand the importance of organisations that do the sort of work we do at MPAC in today's climate. Please support us financially and please support us for as little as N1000 a month. It only takes a minute to make a one-off donation or to set up a standing order with your bank. Jazakallah khayran.
Our beloved Prophet Muhammad (peace be upon him) said: "The best deeds are those done regularly, even if they are small." [Ibn Mājah]