MPAC Engage! : Hijab Right Campaign
Excellence in Diversity! : Lessons from NASA.
Wednesday, 28 November 2018.
Another NASA – National Aeronautics and Space Administration Spacecraft Successfully Touched Down and Ready to Explore Planet Mars.
On Monday, 26 November 2018, the NASA's InSight mission spacecraft touched down on Mars to study the red planet's deep secrets.
This was only made possible by a diverse team of experts that included Tahani Amer, a Muslim Hijabi who is a Senior Technologist at NASA in Washington, D.C. Amer first started working at NASA in 1992, and has been instrumental in the agency's aeronautics research efforts. She holds a bachelor's in mechanical engineering, a master's in aerospace engineering, and a doctoral of engineering. But it's not just on the job where she's making a difference: She's also the 2014 recipient of NASA's Public Service Award, for her contributions in encouraging students, minorities, and women to pursue STEM careers.
"I have always strived to live by three simple principles: Please God and you will please all. Education is the key to opportunity. Serve others with compassion and kindness." -Tahani Amer.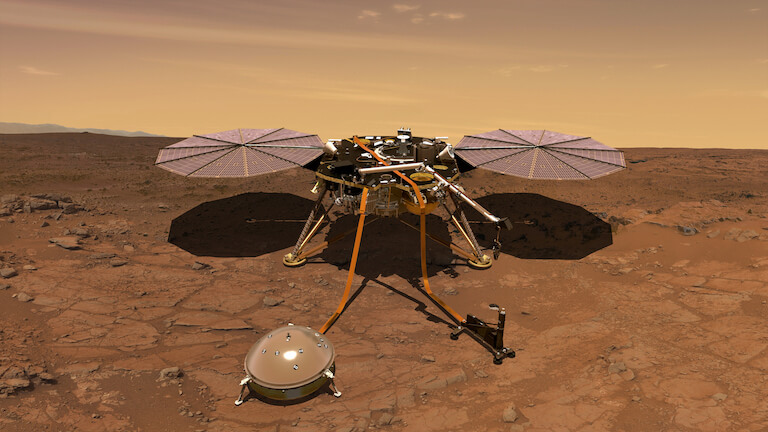 Read more about Amer here https://women.nasa.gov/tahani-amer/.
But here in my home country, Nigeria, more bigotry touching down has been 'touching down'. And even more unfortunately and disappointingly, our schools are being converted to incubation centres of bigotry and intolerance. This mindset has to change, or dismantled! When will we learn to respect individual differences and value each person's humanity and worth, you simply reap the benefits of diversity?
"Diversity is central to mission success, as evidenced by its alignment with the NASA values of integrity, teamwork, and excellence. Excellence is achieved when we value and leverage the unique abilities and experiences that every employee brings to the organization, when we realize the benefits that result from a diversity of perspectives, and when we encourage and celebrate innovation." -NASA
There is indeed strength in diversity and together there is so much more we can achieve when every member of the society is truly valued, cherished and nurtured. How do we, as a nation, make progress when we do not learn from the best examples and allow all our future leaders to enjoy the same legal benefits of their citizenship?
Umar Aderibigbe,
Executive Secretary,
MPAC, Nigeria.
www.mpac-ng.org
Photo Credit: NASA – National Aeronautics and Space Administration