How the Lagos State Cabinet Will Look Like
Wednesday, August 16. 2023 | 29 Muharram, 1445AH
Lagos, Nigeria
If the Governor's list presented to the Lagos State House of Assembly, which is currently undergoing legislative screening is approved, the next cabinet of the Lagos State Government will comprise of 8 Muslim commissioners, and 31 Christian commissioners.
The governor is getting ready to oversee a government that seeks to deprive Muslims of equitable representation in his cabinet. This is coming on the heels of many years of systemic discrimination against Muslims in the state, ranging from total war on hijab against school children (that was fought unrelentingly by successive Lagos State Governments to the Supreme Court), to discrimination in employment and promotion opportunities in the State Civil Service. Beyond this, Governor
Babajide Sanwo-Olu
is dealing in denialism on one side and tokenism on the other, which have become the staple of successive governments in Lagos State, up till the present day.
The lack of equitable representation of Muslims in the cabinet is surely not due to poor Muslim political participation. Mr Sanwo-Olu's election victory can be directly linked to the unprecedented political support he received from the Muslim community in Lagos State that successfully repelled a callous opposition and agenda-driven campaign against his bid for second term. During the election campaign, there was an overwhelming consensus amongst leading Muslim organizations in Lagos State to promote a grassroots political campaign and mobilization for him especially due to the threats against his election success by others. In the aftermath of his election victory, the Governor is sending a clear message to the same Muslim community that overwhelmingly supported him through this decision, in complete violation of the basic moral and ethical principles.
No matter what the Governor and his collaborators say regarding this proposed cabinet, Muslims will not feel equitably represented. If decisions that have harmed the entire Muslim community had been taken in past cabinets of higher representation, many Muslims will shudder to think what to expect from a cabinet that has shrunk the political space for Muslims, and given them not more than 20% political representation. Without a doubt, the single most significant effect of Mr Sanwo-Olu's decision to shrink the space for Muslims in his cabinet is to achieve Christian majoritarianism not only in the government decision making process, but most importantly in the Lagos State political arena.
—————–
As you're here…
MPAC has one humble request from you…
Thousands of Nigerian Muslims rely on the services we provide at MPAC and thousands more from around the world visit our website for news every day. Due to the significant challenges we face in dealing with Muslim-related issues in a heightened Islamophobic environment, MPAC is constantly under financial strain to meet our financial needs.
To maintain editorial and financial independence, with no sectarian or political allegiance to any particular group or movement, MPAC relies only on donations from individuals like you.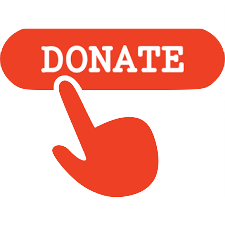 It is easy to understand the importance of organisations that do the sort of work we do at MPAC in today's climate. Please support us financially and please support us for as little as N1000 a month. It only takes a minute to make a one-off donation or to set up a standing order with your bank. Jazakallah khayran.
Our beloved Prophet Muhammad (peace be upon him) said: "The best deeds are those done regularly, even if they are small." [Ibn Mājah]