Being the text of Keynote Speech delivered by the Turkish Ambassador to Nigeria, H.E. Ambassador Mustafa Pulat, in Lagos on December 6, 2014 at the 4th Muslim Public Affairs Centre (MPAC) National Convention.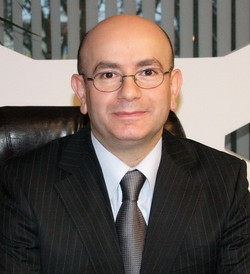 H.E. Ambassador Mustafa Pulat
His Royal Highness Muhammadu Sa'ad Abubakar, Sultan of Sokoto and President of Supreme Council for Islamic Affairs.
Dignitaries, Honorable Guests, Distinguished Members of Press, Ladies and Gentlemen, All Protocols Observed.
Islamic World and Civilization have had important roles in shaping today's world. For this reason, intellectuals from Islamic countries should come together on different occasions in different parts of the World and discuss problems and challenges facing Muslim countries.
I am sure that this Convention would serve this purpose.
Today, Islamic world is passing through a critical juncture. Unfortunately,some radical and fanatic circles and groups have been diverting the peaceful message and teachings of Islam in the direction of their dangerous aims and purposes.
They kill innocent people, who have different ideas from them and perpetrate unacceptable crimes in the name of Islam. These groups are not representing Islam, however their acts damage the image of Islam and feed Islamophobia.
Another problem is that Islamic World has been fragmented and it is facing infertile conflicts, while humanity has been preparing the substructure of residing in space and other planets.   
As all conscious and well-educated Muslims know, Islam is a religion of peace, tolerance and modesty. Greeting of Islam is "Esselamun Aleykum" which means "Peace be upon you".
Islam is one of the oldest and most deep-rooted civilizations. This civilization contributed to world and humanity a lot in the fields of arts, sciences, astronomy, trade, literature, engineering, architecture, medicine, mathematics, politics and many other areas.  
The peaceful message and true thoughts of Islam must be conveyed to Muslim and non-Muslim peoples and further to new generations. This is not difficult in today's age of telecommunications.
Moreover, a social, scientific and cultural restoration is necessary in Islamic World. Religious thoughts should be re-interpreted in accordance with their origins and universal, human-oriented, democratic and peaceful values.
Beside this, education systems should be reformed in order to become more efficient and concentrated on arts, social, natural and quantitative sciences, philosophy and philology besides theology.
Furthermore, humanity developed some universal values. These values were obtained after major social, national and international events and tragedies like wars. These values such as democracy, rule of law, respect to human rights and equality were introduced as solutions to major problems. Islamic World must embrace, internalize and contribute to these universal values as solutions of its problems and to take its deserved place in the world.
All the solutions for problems of Islamic World could only be found in a well-functioning democracy.
Turkey is a country, which moved a long way in this direction. Turkish social values are based on peace, tolerance and respect to differences. This harmony could be only obtained through a well-functioning democracy and a deep-rooted culture of tolerance.
Ladies and Gentlemen, Turkey is located at the cross roads of different of regions, regimes, civilizations and cultures. Our heritage, social and political harmony, political, economic and social developments enable us to steer through the major challenges of our region.

Previous decades' instability, conflicts and terrorism in our region is unfortunately continuing today with the involvement of actors such as ISIS, PKK, PYD and others.
Turkey, as a reflection of our long tradition of helping destitute people, welcomed more than 1.7 million Syrian refugees, escaping from the tragic situation in this country. This figure includes more than 200,000 refugees, whom we welcomed during the previous months from the town of Ayn Al-Arab or Kobani, which is under attack from ISIS.
Turkey assumes responsibility not only in our region, as circumstances dictate, but we also provide humanitarian help to different regions and countries from Myanmar to Somalia.
Such efforts have made Turkey the largest emerging donor country in comparison with our per capita income.

Turkey pursues a multi-dimensional foreign policy. On one hand, while we strengthen our traditional Trans-Atlantic and European ties, on the other hand we try to deepen our relations with Middle East, Africa, Latin America and Asia-Pacific regions in several fields.
Turkey also assumes an active role in her endeavors to foster mutual respect and development of common values among different civilizations, cultures and religions. In this regard, the Alliance of Civilizations initiative, co-sponsored by Turkey and Spain, represents an appropriate response to the scenario of the so-called "clash of civilizations".
Republic of Turkey has undergone profound political, transformation. Today, Turkey has a well-functioning open market economy, strong financial and fiscal systems, which enabled us to resist the global financial and economic crisis.
Distinguished Guests,
Turkey's relations with Africa have been developing speedily during the previous years. Africa has been a priority in our foreign policy.
Nigeria occupies a special place in Turkey's relations with Africa. We see Nigeria as a strong and strategic partner with great potential. With this understanding, we encourage Turkish investments in Nigeria, and seek more economic, commercial, cultural and educational ties.
Turkey-Nigeria trade volume has exceeded 2 billion USD mark in the first ten months of this year. If LNG trade is included, Nigeria is Turkey's biggest trade partner in Sub-Saharan Africa.
Not only our relations, but connections between Turkey and Nigeria are improving. Until December last year, Turkish Airlines had only direct flights from Istanbul to Lagos.
Turkish Airlines launched Istanbul-Kano direct flights in December 2013, and we expect Turkish Airline's Istanbul-Abuja flights to start soon.
I would like to thank our Nigerian partners and all Nigerian authorities in facilitating our job of improving and furthering the relations between our two friendly countries and partners.
The recent achievement of Nigeria against the Ebola outbreak demonstrated the abilities of the Nigerian Government and her people.
I would like to emphasize that Turkey did not introduce any restrictions during the Ebola outbreak, which demonstrates our solidarity with Nigeria and other West African countries.
We also believe that Nigeria will win her fight against terrorism with the increasing regional and international cooperation against Boko Haram.
Turkey supports Nigeria in combating terrorism. We hope that the conflict could soon be settled by finding a lasting solution.
Before I conclude, let me utter the words of Great Mevlana Jelaluddin Rumi, whose Sufi thought offers keys for today's problems not only in Islam but in all religions and cultures;
Come, come, whoever you are,
Wanderer, idolater, worshiper of fire,
Come even though you have broken your vows a thousand times,
Come, and come yet again,
Ours is not a caravan of despair
I would like to thank once again organizers of this fruitful Convention.
---
• Text of Keynote Speech delivered by the Turkish Ambassador to Nigeria, H.E. Ambassador Mustafa Pulat, in Lagos on December 6, 2014 at the 4th Muslim Public Affairs Centre (MPAC) National Convention.