In the name of Allah, the Beneficent, the Merciful
Press Release: FOR IMMEDIATE RELEASE
MPAC Calls on the Government of Kano State to Immediately Release HRH, Sanusi Lamido Sanusi
Wednesday, 11 March 2020 | Rajab 16, 1441 AH
Lagos, Nigeria
MPAC seeks to call the attention of the public to the situation of the deposed Emir of Kano Emirate Council, HRH Sanusi Lamido Sanusi and to advocate for his immediate release. The former Emir was dethroned on Monday 9th March, 2020 via a letter signed by the Secretary to Kano State Government, stating that the decision to remove him was due to his "general disrespect to lawful instructions from the authorities, including persistent refusal to attend programmes and meetings organised by Government, which is viewed as an act of insubordination"
Although the government of Kano State insists that it has not banished the referred former Emir as widely reported, the facts speak for themselves. The practice of banishing deposed mornach is not only obsolete and cruel, it is also opposed to the constitutional guarantees of freedom of movement, association and expression for all citizens save those found guilty of specific crimes. In the same vein, we call on President Muhammadu Buhari to demonstrate adequate concerns about the ugly developments being co-ordinated by the Kano State Government and others that may be involved. It is our nation's responsibility to protect the honour, security, safety and freedom of citizens, and the shocking treatment of the former Emir must not go unnoticed.
We therefore call on the Kano State government to unconditionally release HRH Sanusi Lamido Sanusi, and to uphold his right to freedom of movement, association and expression.
We appreciate voices of calm and restraint on all sides who have not given into deadly instincts for anger and violence in the light of these most unfortunate events, the most important of such restraint being the wise and immediate response of the former Emir himself when he received the letter informing him of his dethronement. We join our voices with his to invoke these Quranic words:
'Owner Of The Kingdom – You bestow the kingdom on whomever You will, and You take back the kingdom from whomever You will; and You give honour to whomever You will, and You humiliate whomever You will; only in Your hand lies all goodness; indeed, You are Able to do all things."' Surah Al-Imran, verse 26.
These are most instructive admonitions to all our leaders.
Disu Kamor
Executive Chairman
Muslim Public Affairs Centre, MPAC
www.mpac-ng.org
—————–
As you're here…
MPAC has one humble request from you…
Thousands of Nigerian Muslims rely on the services we provide at MPAC and thousands more from around the world visit our website for news every day. Due to the significant challenges we face in dealing with Muslim-related issues in a heightened Islamophobic environment, MPAC is constantly under financial strain to meet our financial needs.
To maintain editorial and financial independence, with no sectarian or political allegiance to any particular group or movement, MPAC relies only on donations from individuals like you.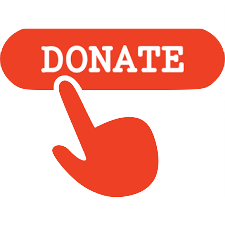 It is easy to understand the importance of organisations that do the sort of work we do at MPAC in today's climate. Please support us financially and please support us for as little as N1000 a month. It only takes a minute to make a one-off donation or to set up a standing order with your bank. Jazakallah khayran.
Our beloved Prophet Muhammad (peace be upon him) said: "The best deeds are those done regularly, even if they are small." [Ibn Mājah]