In the name of Allah, the Beneficent, the Merciful
Press Release: FOR IMMEDIATE RELEASE
MPAC Condemns Recurring Attacks on South-Eastern and South-Southern Muslims
Sunday, 1 November 2020 | Rabi Al-Awwal 15, 1442 AH
Lagos, Nigeria
The Muslim Public Affairs Centre, MPAC, condemns the criminal behaviour and actions committed by individuals who burned down two mosques in Nsukka yesterday after a fight broke out (over transport fare) between an Ibo tricycle rider and a Hausa man. MPAC offers its prayers and supports to the Muslim community in Nsukka and we stand in solidarity with the Muslim communities in the SE and SS parts of Nigeria that continue to suffer vicious attacks to their persons and properties.
This tragedy presents an opportunity for elected officials in the affected states to take leadership in ensuring that violent extremists and those promoting hate do not continue to find it easy to hate, kill and maim.
Of particular cause for alarm are individuals who serve as hate merchants, using the pulpit as a cover, to create a false impression about Islam and Muslims, and luring bloodthirsty miscreants into false promises of salvation and glory through the practice of hate and violence.
An essential measure to counter individuals that promote hate is to empower the mainstream and relegate extremists to the irrelevance they deserve. It is the duty of the government to provide a suitable platform to amplify voices of humanity, dignity and tolerance. It is also the duty of all Nigerians who believe in our common humanity and those who value human lives equally to respond to this form of extremism through engagement, positive articulations of theology and a willingness to stand up to and push back against voices that use the garb of religious authority to further their destructive agenda.
It is sad, once again, to see that the media has maintained complete silence on the recurring crises of mindless attacks on Muslims and their places of worship in the SE and SS states. They have missed several opportunities to report on the plight of these Muslim Nigerians and at this point, it is important to make clear a crucial fact: that media bias is not only about what was reported, but also about what was left unreported. If this criminal silence does not make them an accomplice to these crimes, in the least, it shows that those in the media who are quick to report on Muslims and the atrocities committed in the name of Islam, are willing tools in the hands of extremists. They have set aside the ethics and principles of their profession to become allies to the extremists on both sides, breathlessly amplifying the voice of one and rendering the victims of the other voiceless. To their utter shame and disgrace, they are unethical and unscrupulous individuals who practice journalism without conscience and put different pricetags on human lives.
We use this occasion to once again call on law enforcement agencies and government officials to protect the Muslim communities and work closer with the Muslim groups in the SE and SS states in order to help end the siege on these communities. It is also necessary for the government, humanitarian groups and public-spirited individuals to provide immediate assistance to those already in the displaced people's camps as a result of the series of hate-motivated attacks in the last week.
Disu Kamor
Executive Chairman
Muslim Public Affairs Centre
Kamor.disu@mpac-ng.org
08076049545
—————–
As you're here…
MPAC has one humble request from you…
Thousands of Nigerian Muslims rely on the services we provide at MPAC and thousands more from around the world visit our website for news every day. Due to the significant challenges we face in dealing with Muslim-related issues in a heightened Islamophobic environment, MPAC is constantly under financial strain to meet our financial needs.
To maintain editorial and financial independence, with no sectarian or political allegiance to any particular group or movement, MPAC relies only on donations from individuals like you.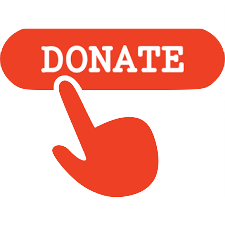 It is easy to understand the importance of organisations that do the sort of work we do at MPAC in today's climate. Please support us financially and please support us for as little as N1000 a month. It only takes a minute to make a one-off donation or to set up a standing order with your bank. Jazakallah khayran.
Our beloved Prophet Muhammad (peace be upon him) said: "The best deeds are those done regularly, even if they are small." [Ibn Mājah]