MPAC Engage Campaign
Israeli Aggression in Palestine: Overcoming the Ultimate Challenge
Sunday, 11 July 2021 | 1 Dhul Hijjah 1442 AH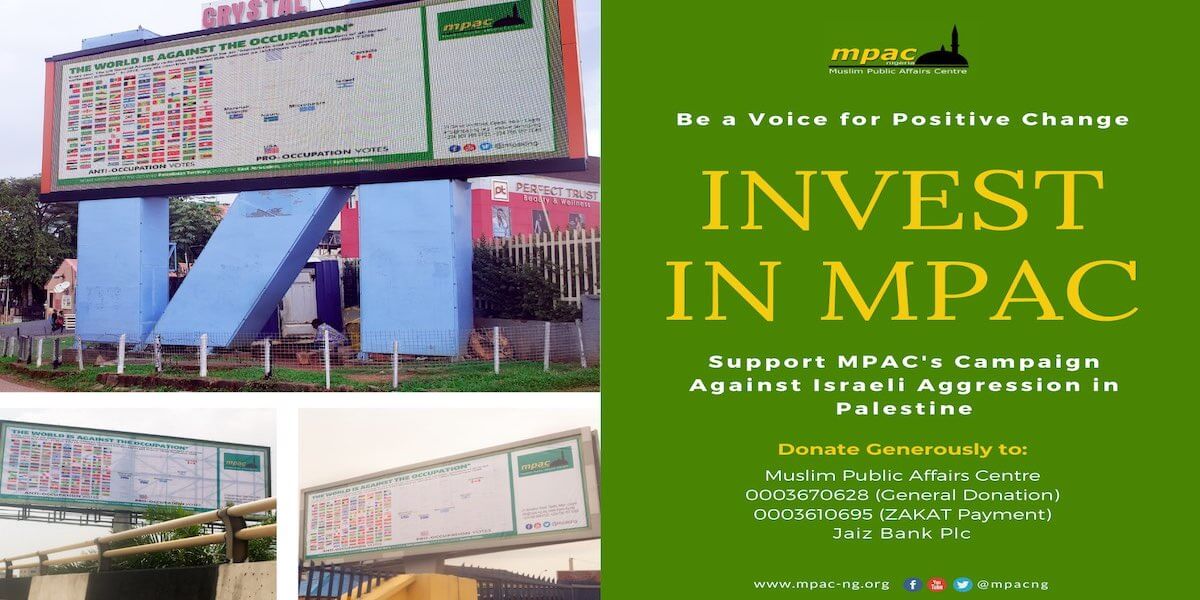 The challenges facing the Muslim Ummah are quite enormous. In many places around the world, Muslims are treated as second class citizens on Allah's land upon which He has made them His vicegerents. Today, our weakness is evident in the manner in which we're been treated by others.
A few days before the last Eid Al-Fitr celebration, the Israeli occupation forces launched deadly assaults on the Muslim worshippers at Masjid Al-Aqsa.
The State of Israel harassed, assaulted and mocked the Palestinians, allowing settlers shouting "death to Arabs" to set their hands on Palestinian neighbourhoods and properties. The volatile situation quickly escalated into a major crisis that lasted for more than 10 days, resulting in over 200 deaths until the ceasefire.
Video: Israeli Police Attack on Palestinians at Al-Aqsa Mosque
Sadly, the world looked on while the brazen oppression lasted and for most parts, the powerful nations of the world sided with Israel reiterating Israel's "right to defend itself". The few governments that expressed support for Palestinian rights to life, freedom and independence lacked the political powers to bring the war to a halt. As a result, the Israeli authorities continued to rain a barrage of bombs targeted at civilian communities, medical facilities, and media organisations.
When will justice and peace be restored to the land of the Prophets, Sahabah, and the righteous predecessors?
Who will heal the wounded hearts of the bereaved?
What shall become of Masjid Al-Aqsa, the third holiest site and legacy of the Muslims?
We can't afford to turn a blind eye to the continuous aggression against the people of Palestine. This is why we flagged off our advocacy campaigns. The billboard campaign is currently running in two major locations in Nigeria, the Federal Capital Territory, Abuja, and the nation's economic nerve centre, Lagos where we have deployed giant billboards to galvanise public consciousness on the plight of the oppressed Palestinians.
The campaign is part of MPAC's advocacy to defend the rights of oppressed people of Palestine and sustain public awareness on criminal aggression of the Israeli regime in contravention of UN resolutions.
We have no one to turn to besides Allah but Muslims must not relent in their fight against oppression however hopeless or daring the situation may be. May Allah protect the Palestinians against the Zionist colonization agenda and restore their homeland to them soon.
The Muslims must stand firmly with Allah for He has promised them victory.
Indeed, a battle that isn't won spiritually can never be won physically. We, therefore, call on Muslims all over the world to remember their Palestinian brother and sisters in their supplications. Prayer is a potent weapon of the believer.
Anas ibn Malik reported: The Messenger of Allah, peace and blessings be upon him, said, "Beware of the supplication of the oppressed, even if he is an unbeliever, for there is nothing to veil it."
Lastly, this is a call for Muslims to rise together in unity.
"And hold firmly to the rope of Allah all together and do not become divided. And remember the favour of Allah upon you – when you were enemies and He brought your hearts together and you became, by His favour, brothers." [Surah Al Imran: 103]
We have reached this point due to the fragmentations that exist amongst us. It's time to do away with our petty differences, sectarianism and divisive rhetorics. It is time to cooperate in matters that unite us, promote useful alliances and cooperate with one another. For in unity lies our strength.
Prophet Muhammad (PBUH) also said, "Verily, the believers are like a structure, each part strengthening the other," and the Prophet clasped his fingers together. [Bukhari]
Support MPAC and help us reach further and deeper. Fund out advocacy with your donations. Every little count in this campaign. Your donations will amplify our voice and give hope to the oppressed.
Donate generously to support this cause:
Account Name: Muslim Public Affairs Centre
Bank: JAIZ Bank Plc.
Account Number: 0003610695 (MPAC ZAKAT Payment)
0003670628 (Sadaqat/General Donation)
…
Bank: Stanbic IBTC
Account Number: 0006479106
—————–
As you're here…
MPAC has one humble request from you…
Thousands of Nigerian Muslims rely on the services we provide at MPAC and thousands more from around the world visit our website for news every day. Due to the significant challenges we face in dealing with Muslim-related issues in a heightened Islamophobic environment, MPAC is constantly under financial strain to meet our financial needs.
To maintain editorial and financial independence, with no sectarian or political allegiance to any particular group or movement, MPAC relies only on donations from individuals like you.
It is easy to understand the importance of organisations that do the sort of work we do at MPAC in today's climate. Please support us financially and please support us for as little as N1000 a month. It only takes a minute to make a one-off donation or to set up a standing order with your bank. Jazakallah khayran.
Our beloved Prophet Muhammad (peace be upon him) said: "The best deeds are those done regularly, even if they are small." [Ibn Mājah]