In the name of Allah, the Beneficent, the Merciful
Press Release: FOR IMMEDIATE RELEASE
MPAC Mourns the Death of Late Abba Kyari
Saturday, 24 Sha'aban 1441 AH | 18 April 2020
Lagos, Nigeria
"Every soul will taste death, and you will only be given your [full] compensation on the Day of Resurrection. So he who is drawn away from the Fire and admitted to Paradise has attained [his desire]. And what is the life of this world except the enjoyment of delusion." -Surah Al-Imran, 185.
As the nation grapples with the COVID-19 pandemic, the Chief of Staff (COS) to President Muhammadu Buhari and one of the most prominent public officials in the current administration, Mallam Abba Kyari succumbed to the itchy hands of death yesterday, Friday, 17th April 2020, having tested positive to COVID-19 since his return to the country from Germany on official assignment.
The Muslim Public Affairs Centre, MPAC, mourns the death of the former COS and calls on the nation to remember him in thoughts and prayers for the great works he did for the nation, especially in the periods immediately leading to his death.
MPAC commiserates with the family of Mallam Kyari, HE President Muhammadu Buhari and his entire cabinet for this painful loss in the line of duty.
In fact, late Mallam Kyari lived long enough to contribute his own quota to nation-building in the period he served the nation in different capacities. He was consistently reported to be a fine breed of technocrat, richly educated, experienced and exposed. According to many testimonies, he generously put all these at the disposal of the nation at different times.
As the nation received the depressing news of his death last night, it is important that we re-dedicate efforts and confront the challenges of the threat of COVID-19 on our nation with single-minded dedication.
In the same vein, we shall continue to remember the scores of Nigerians that have died as a result of COVID-19 in our thoughts and prayers, as well as those on treatment. We pray for our nation and the world. We pray for God to show us mercy and relief from the COVID-19 pandemic and restore peace and tranquillity on earth.
In the late Kyari's life and death, there are many lessons for all of us to learn. May Allah grant him forgiveness and mercy, amin.
"O ye who believe! Fear Allah and let every soul look to what provision he has sent forth for the morrow. Yeah, fear Allah: for Allah is well-acquainted with all that ye do." Surah Al-Hashr, 18.
Director, Media & Strategic Communications,
Muslim Public Affairs Centre (MPAC), Nigeria.
www.mpac-ng.org | info@mpac-ng.org | 0909 999 6722
—————–
As you're here…
MPAC has one humble request from you…
Thousands of Nigerian Muslims rely on the services we provide at MPAC and thousands more from around the world visit our website for news every day. Due to the significant challenges we face in dealing with Muslim-related issues in a heightened Islamophobic environment, MPAC is constantly under financial strain to meet our financial needs.
To maintain editorial and financial independence, with no sectarian or political allegiance to any particular group or movement, MPAC relies only on donations from individuals like you.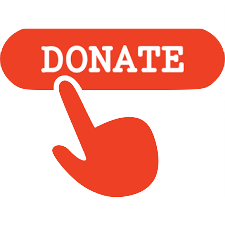 It is easy to understand the importance of organisations that do the sort of work we do at MPAC in today's climate. Please support us financially and please support us for as little as N1000 a month. It only takes a minute to make a one-off donation or to set up a standing order with your bank. Jazakallah khayran.
Our beloved Prophet Muhammad (peace be upon him) said: "The best deeds are those done regularly, even if they are small." [Ibn Mājah]