MPAC "Engage!" : Election Campaign
Groundbreaking | Strategic
Quick Poll on the 2019 Elections: It is Your Choice, It is Your Voice
Saturday, 26 January 2019.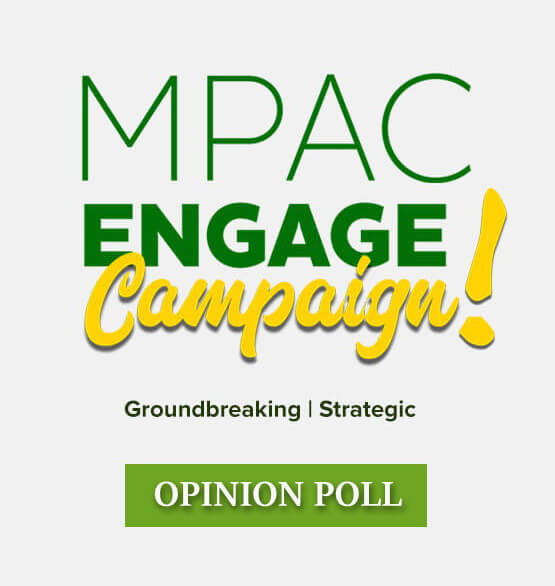 MPAC urges voters to assess candidates, regardless of party affiliation or slogans, by considering the main issues which affect Nigerians and reflect our national interests.
WHY ARE YOU VOTING HIM/HER?
WHAT ARE THE ISSUES IMPORTANT TO YOU?
WHAT DO YOU CONSIDER THE MOST IMPORTANT ISSUES FACING OUR COUNTRY?
WHAT COMPETENCY PROFILE DO YOU REQUIRE IN YOUR BEST CANDIDATE(S)?
WHICH PARTY DO YOU THINK WILL BEST PROTECT NATIONAL INTERESTS?
Submit your responses below. Thanks.