Ochanja Market, Onitsha Fire Outbreak: Our Thoughts and Prayers are With You
Thursday, 17 October 2019.
Inna Lillahi Wa Inna Ilayhi Raji'un. "We belong to Allah and to Him we shall return."
We extend our deepest sympathies to the victims of the Ochanja Market, Onitsha, Anambra State fire outbreak that occurred on Wednesday, 16 October 2019.
We mourn the loss of innocent lives in this national tragedy and feel deep sadness at the human injuries and loss of properties. We pray that Almighty Allah will heal the wounds and grant you and your families the strength to bear the loss. May Allah provide comfort and peace to our brothers and sisters to get through the days and years ahead.
We can imagine what the victims and their families are feeling right now. As such we urge the national, state, local governments, religious and humanitarian groups to direct or increase efforts to bring relief and aids to the victims and their families. It is important that we show solidarity and support to our fellow citizens at a time like this- in our thoughts, prayers, cash and kind.
We urge the Muslim community in the affected area to champion response and humanitarian efforts towards the victims and their families as well as be at the forefront of any rehabilitation efforts in the future. Doing these with sincerity will be following the footsteps and clear examples of the Prophet (PBUH) At a time like this and at other times, we must consider rendering assistance, donating blood to save lives, kind words, any act of compassion and providing temporary shelter for the victims as part and parcel of our rights to our neighbours.
In the Qur'an God, enjoins the following:
"Then We sent Our messengers in their footsteps and followed them with Jesus, the son of Mary, and gave him the Gospel. We placed in the hearts of those who followed him kindness and mercy." [Surah Al-Hadeed 57:27]
And in the hadith, Prophet Muhammad (PBUH) was reported to have said:
"The believer is gracious, for there is no goodness in one who is neither kind nor friendly." [Musnad Ahmad 8945, Grade: Sahih]
We also call on the Anambra State Government to critically look into the root causes of the fire outbreak and the allegations of the failure of the Anambra Fire Service in responding swiftly to a major incidence. It is the responsibility of the government and it's agencies to prioritise public safety and be fully prepared to respond to a major incidence like this in order to prevent recurrence and save innocent people from further pains and losses.
Abdulwarees Solanke
Director, Media & Strategic Communications,
Muslim Public Affairs Center, Nigeria
abdulwarith.solanke@mpac-ng.org
—————–
As you're here…
MPAC has one humble request from you…
Thousands of Nigerian Muslims rely on the services we provide at MPAC and thousands more from around the world visit our website for news every day. Due to the significant challenges we face in dealing with Muslim-related issues in a heightened Islamophobic environment, MPAC is constantly under financial strain to meet our financial needs.
To maintain editorial and financial independence, with no sectarian or political allegiance to any particular group or movement, MPAC relies only on donations from individuals like you.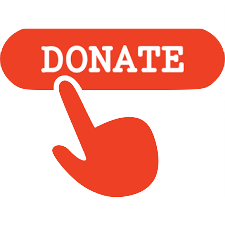 It is easy to understand the importance of organisations that do the sort of work we do at MPAC in today's climate. Please support us financially and please support us for as little as N1000 a month. It only takes a minute to make a one-off donation or to set up a standing order with your bank. Jazakallah khayran.
Our beloved Prophet Muhammad (peace be upon him) said: "The best deeds are those done regularly, even if they are small." [Ibn Mājah]