In the name of Allah, the Beneficent, the Merciful
Press Release: FOR IMMEDIATE RELEASE
Matters Arising on LASTMA Training in Foursquare Church Facility
Friday, 20 December 2019 | 23 Rabiu Thani 1441AH
Lagos, Nigeria
There is a raging controversy on the use of the premises of the Foursquare Gospel Church in Idimu Area of Lagos for the training and induction of fresh recruits of the Lagos State Traffic Management Authority, LASTMA.
From the available information on this important issue, MPAC hastens to say that the choice of that facility is ill-considered as it did not factor that Muslim recruits would be prejudiced and constrained in such environment to express their rights to uphold their faith especially given the existing climate of intense anti-Muslim sentiments, bias and hostility in many places.
To us at the Muslim Public Affairs Centre, the unmitigated choice of the facility, in the least, shows lack of sensitivity to the rights of the Muslims to freely worship especially during a training programme that forms part of their employment process. In a different setting, even without any Muslim request, proactive measures would have been taken to secure and preserve their fundamental rights in relation to upholding their faith.
This is why provisions are normally made in five-star hotels, stadia, airports and amusement parks for Muslim or multifaith prayer rooms. Such facilities are provided as provisions are made for other conveniences that the public will use.
Granted that the Foursquare gospel camp might have been given freely for public use, it does not detract from the fact that it is still A CHRISTIAN RELIGIOUS AREA and with the high level of hostility and intolerance mutually bandied around by religion practitioners in Nigeria, guarantees should have been secured specifically for the facility owners to allow, indeed facilitate, Muslim prayer needs.
Such a gesture would not have been unprecedented. In the year 631CE, Prophet Muhammad (SAW) hosted a Christian delegation from the ancient town of Najran. During the delegation's long stay in Medina, they approached the Prophet (SAW) with the request to allow them to use a place beside the mosque for their weekly worship. The prophet on hearing this request, despite well known doctrinal differences, promptly instructed his companions to vacate the mosque for the Christians, allowing them to use his mosque to worship according to their Christian faith. This exemplary and noble character has empowered and inspired many Muslim leaders to continue this tradition of respect and tolerance for centuries.
We have no doubt that the Christian tradition is replete with such examples too. But the general hostility of some who believe that antagonism against Islam is a proof of commitment to their Christian faith is a prime mover for the type of unscrupulous actions we continue to see around us in Nigeria.
Being so, it should have been easy for the organisers of this induction programme that the facility in every likelihood would not be conducive or tolerate any practice that is not in Christian tradition if guarantees had not been expressly secured first.
As things are now, there are many questions begging for answer in the choice of Foursquare Church Campground for the LASTMA induction training.
Will today's Nigerian Christians tolerate Islamic practice or something as basic as the use of hijab on its soil, churches and educational institutions?
Are the inductees entirely Christians?
Should Muslims rights and freedom be suspended during induction training?
Should a Muslim expression of his freedom or rights, constitutionally guaranteed in such an environment become a crime?
Are there no neutral facilities for such induction?
Should the design of the induction programme not accommodate or make provision for Muslim prayer time, mandatory 5 times a day?
Taking the induction to a Christian facility where expression of Muslim freedom of worship may primarily negate the established religious tradition of the owner should have made LASTMA management thought deeply about the likely scenario that may play out and avoided it entirely or mitigated against it?
If an Islamic centre had been used for the same purpose, given freely or on hire, what would CAN, its echo chambers and especially those who practice journalism without conscience have been saying about the myth of an "Islamisation Agenda"?
While we urge every member of the Muslim community to remain calm over this provocative attitude by LASTMA management, we will make an effort to take this issue to the top management of the agency against future re-occurrence.
It is important that government agencies act as bridge builders and deliberately promote national cohesion and peaceful coexistence in words and actions.
Abdulwarees Solanke
Director, Media & Strategic Communications,
Muslim Public Affairs Centre, MPAC Nigeria.
—————–
As you're here…
MPAC has one humble request from you…
Thousands of Nigerian Muslims rely on the services we provide at MPAC and thousands more from around the world visit our website for news every day. Due to the significant challenges we face in dealing with Muslim-related issues in a heightened Islamophobic environment, MPAC is constantly under financial strain to meet our financial needs.
To maintain editorial and financial independence, with no sectarian or political allegiance to any particular group or movement, MPAC relies only on donations from individuals like you.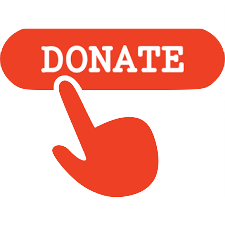 It is easy to understand the importance of organisations that do the sort of work we do at MPAC in today's climate. Please support us financially and please support us for as little as N1000 a month. It only takes a minute to make a one-off donation or to set up a standing order with your bank. Jazakallah khayran.
Our beloved Prophet Muhammad (peace be upon him) said: "The best deeds are those done regularly, even if they are small." [Ibn Mājah]