In the name of Allah, the Beneficent, the Merciful
Press Release: FOR IMMEDIATE RELEASE
RAPE: Another Pandemic!
Monday, 29 June 2020 | 7 Dhul Qa'dah 1441 AH
Lagos, Nigeria
The year 2020 would be remembered as the year of many things particularly the COVID-19 pandemic. However, the pandemic that tears at the very fibre of the society and requires equal and urgent attention is that of sexual crimes, particularly rape!
The Muslim community has watched with extreme concern the recent surge in the incidence of rape and we observe that it is not limited to a particular age group or appearance. And there are no safe spaces. She wears a hijab, she gets raped, she is 80-year old, she gets raped, she is a baby who wears diaper/disposable nappies and she gets raped. Anywhere she is, she gets raped. Even our little boys are no longer safe!
This has generally heightened our level of insecurity, even our freedom of movement is being threatened and the dignity of womanhood is being shredded.
Rape in whatever form negates the Islamic teachings of respect, dignity and avoidance of harm to one another. Further, Islam preaches chastity as an essential requirement for a morally upright family, community and nation. Our religious teachings enjoin people to show love and care for one another's security and safety.
The effects of rape on the victim, the family unit as well as the society as a whole cannot be over emphasized. Everyone suffers and as such, it is most urgent that we declare zero-tolerance to it by all means necessary.
We like to call on the Government:
1. To support awareness creation among the public on the physical, psychological and traumatic effects of defilement and rape on the victims and their families.

2. To implement policies that discourage the youth against rape and create a system that empowers and protects the victims so that the culture of silence and shaming are broken.

3. To promote public enlightenment and understanding of the Violence Against Persons Prohibition Act (VAPP Act) and to strictly and timeously enforce same.

4. To work with the public to institute practical mechanisms that will make for better protection for girls and women under the law, and make our communities, schools, higher institutions safe for girls/women and all vulnerable persons in our society.

5. To work with the public and security agencies to take a holistic look at the security apparatus in with a view to effectively curtailing rape, armed banditry, kidnapping, armed robbery, cultism and gang rape.

6. To work with the media and other agencies to step up the campaign and wage war against the issue of Drug/Substance Abuse since it is one of the factors largely contributing to this barbaric act.

7. It is imperative for stakeholders to advocate with relevant institutions to ensure perpetrators are brought to book and justice is not delayed nor scuttled.
Communities must break the culture of silence and report such cases or the violations will persist. And also provide support and protection for victims and their families.
As stakeholders, the Nigeria Police Force, the media, the health workers and in fact all of us must increase our vigilance and sensitivity, to be able to detect the warning signs, further develop our capabilities to intervene professionally and adequately and with the sensitivity rape cases require towards the victims and survivors.
We call on media to be watchdog of the society, to set the agenda that will restore cultural values that promote dignity of womanhood and depicts rape as inimical to the collective conscience of our society.
All of us have a role to play to deal with this horrible scourge. It is important that we use our resources to promote among men, youths and women those traditional values and educate males about their noble and dignified roles as protectors of women.
The effect of rape affects us all. We must all work together to purge this scourge out of our communities.
Federation of Muslim Women associations in Nigeria (

FOMWAN

, Lagos)
Muslim Public Affairs Centre (

MPAC, Nigeria

)
Muslim Students' Society of Nigeria, Lagos Area Unit (MSSN, Lagos Area Unit)
#EndRape
#MuslimsAgainstRape
—————–
As you're here…
MPAC has one humble request from you…
Thousands of Nigerian Muslims rely on the services we provide at MPAC and thousands more from around the world visit our website for news every day. Due to the significant challenges we face in dealing with Muslim-related issues in a heightened Islamophobic environment, MPAC is constantly under financial strain to meet our financial needs.
To maintain editorial and financial independence, with no sectarian or political allegiance to any particular group or movement, MPAC relies only on donations from individuals like you.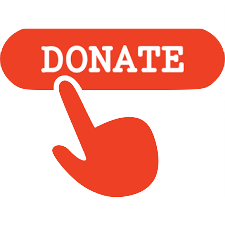 It is easy to understand the importance of organisations that do the sort of work we do at MPAC in today's climate. Please support us financially and please support us for as little as N1000 a month. It only takes a minute to make a one-off donation or to set up a standing order with your bank. Jazakallah khayran.
Our beloved Prophet Muhammad (peace be upon him) said: "The best deeds are those done regularly, even if they are small." [Ibn Mājah]