TEXT OF WORLD PRESS CONFERENCE ORGANIZED BY JOINT MUSLIMS FORUM OF LAGOS STATE ON THE LOPSIDEDNESS OF GOVERNOR SANWO-OLU COMMISSIONER DESIGNATE
Tuesday, August 8, 2023 | 21 Muharram, 1445AH
Lagos, Nigeria
We welcome every one of you to this all-important press conference.
We equally thank you for honouring our invitation.
May Allah continue to honour you all.
On Friday the 28th of July 2023, the Lagos State Government came out with the list of Commissioner-designates of the State for the Lagos House of Assembly's approval. We are indeed thankful to Allah for the electoral victory of the Governor and his deputy, more so because our community worked so hard in the face of a caustic opposition laced with tribal and even religious sentiments.
In line with the dictates of our Islamic faith which consistently emphasizes fairness in all dealings, and also in line with our conviction that Governor Babajide Sanwo-Olu and his deputy Dr Kadiri Hamzat both are better experienced and prepared to uplift the quality of lives of Lagosians, we mobilized our community to, not only vote for the return of the Governor, but also defended the votes under very difficult circumstances.
It must be stated that the Muslim community did not collect a dime from neither the APC flag bearers, nor any of their opponents in that election, rather we acted truthfully and selflessly with hope for a more prosperous Lagos.
With all sense of utmost sincerity, we noted to our utter dismay that Governor Sanwo-Olu's list exhibited callous insensitivity to diversity, equity, and fairness. Muslims make up less than 20% of the list, even though they constitute over 60% of not just the state's population but her voting public. We observed that out of 39 Nominees only 8 are Muslims.
It is no longer news that this list is not pleasing to the generality of Muslims of Lagos. It is indeed an afront to our collective sensibilities and tragically confirmed long standing suspected misgivings about Gov. Sanwo-Olu's genuine commitment to fair leadership.
Before anyone says "the Muslims have started again" please take some time to examine the facts: Go through the history of appointments by Lagos State Government; look at the demography that make up Lagos States; look at it from the lens of what is right and fair; the intention then becomes clear. When many in the Christian community rightly or wrongly rejected Governor Sanwo-Olu and his party purportedly to protest the Muslim-Muslim ticket at the national level, we the Muslims of Lagos state stood solidly and voted enmasse to ensure his victory, but rather than show appreciation, it appears that Mr. Sanwo-Olu choose to perpetrate injustice and ingratitude in an ill-thought affront to the peaceful and accommodating Muslim community of Lagos.
Over the past years, we have witnessed several instances of injustice towards Muslims by the Governor Sanwo-Olu-led state government through its unfavorable policies, lopsided appointments, and infringements on our religious and socio-political rights as a community. At various times and fora, we have engaged the government listing these grievances and concerns all to no avail, with no well-defined efforts by the state government till date to assuage these grievances etc.
The released list of commissioners is thus a continuation of the old abnormality and a reaffirmation that the state government has no regard whatsoever for the Muslims in the state nor our interest.
The Muslims have done nothing to deserve this; in fact, they have played their part by ensuring that the government of the day won the election. The Muslims massively voted for APC when others campaigned for other parties. It is also important to mention that this is not a one-off for this administration.
In the last term of this government, six (6) Tutors-General were appointed and all were Christians, with instances where senior Muslim successors were sidelined for the nearest Christians. Governance should be about fairness and equity.
Why must Muslims in Lagos State always beg and fight for their constitutional rights in the present dispensation? We recall with utmost sadness really, that until the Supreme Court ruled in favour of hijab for our schoolgirls, successive Lagos Governments, never felt it should endeavor to align with the global best practice of accepting hijab in addition to abiding with the rule of law. The historic pro-hijab judgement was delivered in March 2022 and globally acknowledged.
However, Governor Sanwo-Olu's government in its peculiar idiosyncrasy chose to ignore this until a year later, after ceaseless pressure was mounted by well-meaning individuals.
It was only on account of our compassion that we still agreed to give all the support we volunteered to Governor Sanwo-Olu's bid. Unfortunately, Gov. Sanwo-Olu assumes that we were simply naïve. We want to emphasize yet again that Muslims of the state are not disposable items to be used and discarded at will. It is time that we insist most emphatically that it cannot and will not be business as usual again.

Section 14(4) of the 1999 Constitution of the Federal Republic of Nigeria stipulates that 'The composition of the Government of the Federation, a State, a local government council, or any of the agencies of such Government or council, and the conduct of the affairs of the Government or council or such agencies shall be carried out in such manner as to recognize the diversity of the people within its area of authority and the need to promote a sense of belonging and loyalty among all the people of the Federation'.
We, the Muslims of, and in Lagos State wish to categorically state that the entire leadership of the Muslim Community of Lagos State representing various Muslim organizations, unequivocally and unanimously reject the list of commissioner-designates of Governor Sanwo-Olu and we demand a reversal and review to reflect 60% in favour of Muslims in a fresh list.
Finally, we call on the State Government to respect the Constitution of Nigeria in immediate and subsequent appointments, it is crucial in ensuring that all Lagosians feel included and represented in the government. Nigeria practices representative democracy, the governor was elected to serve the people.
For and on behalf of the Joint Muslims Forum
Sheikh Abdur-Rahman Ahmad
National Missioner
Ansar-ud-Deen Islamic Society of Nigeria
—————–
As you're here…
MPAC has one humble request from you…
Thousands of Nigerian Muslims rely on the services we provide at MPAC and thousands more from around the world visit our website for news every day. Due to the significant challenges we face in dealing with Muslim-related issues in a heightened Islamophobic environment, MPAC is constantly under financial strain to meet our financial needs.
To maintain editorial and financial independence, with no sectarian or political allegiance to any particular group or movement, MPAC relies only on donations from individuals like you.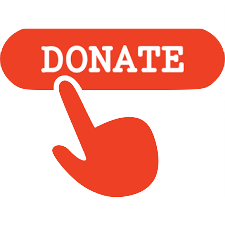 It is easy to understand the importance of organisations that do the sort of work we do at MPAC in today's climate. Please support us financially and please support us for as little as N1000 a month. It only takes a minute to make a one-off donation or to set up a standing order with your bank. Jazakallah khayran.
Our beloved Prophet Muhammad (peace be upon him) said: "The best deeds are those done regularly, even if they are small." [Ibn Mājah]