In the name of Allah, the Beneficent, the Merciful
Press Release: FOR IMMEDIATE RELEASE
The World Hijab Day 2020 Joint Press Conference: Unity in Diversity
Wednesday, 29 January 2020 | 4 Jumada Thani 1441AH
Lagos, Nigeria
PRESS CONFERENCE HELD IN COMMEMORATION OF THE WORLD HIJAB DAY 2020 BY A COALITION OF MUSLIM ORGANISATIONS IN NIGERIA
Ladies and Gentlemen,
Fellow Hijab Advocates
Gentlemen of the Press
I welcome you to this press conference held to commemorate the World Hijab Day 2020.
2019 was the year of hijabis! Despite all challenges faced in our schools, workplace and the society at large, we Muslim women in Hijab triumphed against all odds. We have excelled in academics, our careers, professions, and nurturing our families. We have proven yet again that we are valuable citizens of the Federal Republic of Nigeria contributing positively to our communities in every way we can, and to the world at large!
A lot of our sisters excelled in their studies and won outstanding performance awards amongst their peers. On this important occasion, we have the cause to honour and celebrate Maryam Omolara Azeez Best Graduating Student from the Department of Economics at Obafemi Awolowo University and Hassanat Lawal for graduating from the University of Exeter, UK with Distinction in her MSC in Environment and Human Health
We celebrate Mrs Kafilat Motunrayo Oyaremi as the first woman in a full face veil to bag a PhD in Education at the University of Ibadan. This 39 year old, bagged a first class in her undergraduate degree and thus won a Federal Government scholarship. She is also a playwright and school owner.
In the area of Law, we can see the '"Firdaus Effect' where Misturah Abiodun Anifowoshe, Aishat Bukola Adekanmbi and Maryam Odunayo Arole- a married woman and mother of two- all bagged  First Class in their  Bar finals and were called to the Nigerian Bar in their hijab.
Again Islamiyah Uthman also an Hijabi, was best Graduating Student and only 1st Class in Anatomy in the University of Lagos 2018 set. Habeebat Olayinka Owolabi who was featured by the BBC, was one of the best three graduating students in University of Ibadan who graduated with 1st Class in her degree and also a perfect CGPA of 7.0 in her masters degree.
Dr Mutmaina Ololade Sanni won 16 awards (the highest number of awards) at the graduating ceremony  and induction of doctors at The Obafemi Awolowo University in Ile-ife.  And Nigerian born Mrs Zulfah Suara also an hijabi, ran and won  a position in Nashville Metro Council in the United States of America.
There are many more hijabis we cannot specifically mention breaking new grounds and making important contributions to make the world a better place.  Indeed it is true when they say 'Not all heroes wear capes, some wear hijabs'"
The global theme for this year's World Hijab Day is UNITY IN DIVERSITY. This resonates with us in Nigeria because we are a multicultural and multi religious nation, united as one. And thus no one should be left out or discriminated against, because of the language they speak, the culture they practice or the religion they profess.
Unity in Diversity has been described as the best hope of humankind. It is to maintain as rich a diversity of social types as possible, with the expectation that each of these experiments in the human future will cross-fertilise with others, and thus maintain the vital diversity essential for indefinite survival. By encouraging and allowing diversity to flourish, society gains more ideas; learn better ways of doing things and have a more secure future. Unity in diversity results in the universally accepted golden rule of treating others as we would wish for ourselves.  This rule is tied to our faith as the Holy Prophet Muhammad (SAW) has said: "None of you will believe until you love for your brother what you love for yourself." (Related by Bukhari & Muslim)
Again, Let us take wisdom from the word of God:
"O mankind, indeed We have created you from male and female and made you peoples and tribes that you may know one another. Indeed, the most noble of you in the sight of God is the most righteous of you. Indeed, God is Knowing and Acquainted".  Quran 49:13.
Hence, that we are different is no accident, it is God's own great design. Discrimination should not be permitted to thrive in our society.
Yet we see on daily basis, Muslim women and girls being discriminated against for wearing the hijab. To mention a few cases:
In November 2019 in Estate Junior High School Agege, Asmau Babalola was assaulted by Mrs Fakunle, a Yoruba teacher, her hijab forcefully removed from her head and called a witch. The beating was severe and her wrist was swollen.
The Principal of Omole Senior High School, Omole banned the students from wearing the hijab even after they have been wearing it in compliance to the government circular issued in 2019.
In Omole Grammar School a team led by Mrs Akingbade was going round classes to remove hijab from students and punished students who refused to do so.
The Lagos State School of Nursing, Igando forbids the nursing students from wearing hijab despite a circular issued by the Nursing and Midwifery Council of Nigeria specifically stating that student nurses and  nurses alike can wear their hijab on the nursing uniform.
These are only a few of many cases of infractions and blatant abuses. We cannot emphasize enough that hijab is a human rights as much as it is a religious right protected by the Constitution.
Section 38 of the Constitution of the Federal Republic of Nigeria states as follows:
 (1) Every person shall be entitled to freedom of thought, conscience and religion, including freedom to change his religion or belief, and freedom (either alone or in community with others, and in public or in private) to manifest and propagate his religion or belief in worship, teaching, practice and observance.

(2) No person attending any place of education shall be required to receive religious instruction or to take part in or attend any religious ceremony or observance if such instruction ceremony or observance relates to a religion other than his own, or religion not approved by his parent or guardian.
Being able to wear the hijab by female Nigerian Muslims without fear or incidents of discrimination and abuse is the practical application of this constitutional provision.  The Court of Appeal has upheld the use of the hijab as being in consonance with the provisions of Section 38(1) of the 1999 constitution (as amended), hence, a fundamental right. See CA/IL/49/2009 between PROVOST, KWARA COLLEGE OF EDUCATION, ILORIN VS. BASIRAT SALIU and CA/L/135/2015 between LAGOS STATE VS. MISS ASIYAT ABDULKAREEM (2016) 15 NWLR (Pt. 1535) 177
Furthermore, section 42 states
 (1) A citizen of Nigeria of a particular community, ethnic group, place of origin, sex, religion or political opinion shall not, by reason only that he is such a person:-

(a) be subjected either expressly by, or in the practical application of, any law in force in Nigeria or any executive or administrative action of the government, to disabilities or restrictions to which citizens of Nigeria of other communities, ethnic groups, places of origin, sex, religion or political opinions are not made subject.

The Constitution prohibits that anyone should be discriminated against either directly or indirectly. Direct discrimination exists where you discriminate against one on the basis of protected characteristics as mentioned by the constitution. e.g age, sex, and so on.
Therefore, if any rule exists from the government, its institution or agencies banning/disallowing the hijab, then it is in flagrant disregard to the constitutional guarantees. An indirect discrimination exists where a rule is made in general but will put some people in a disadvantageous position. For example, No one should put anything on his or her head. It seems to apply to everyone without discrimination, but Muslims will be affected because they MUST put on hijab.  So that general rule indirectly discriminates against a female Muslim who has made a free choice to wear the hijab.
To borrow from the words of Justice Cordelia Ifeoma Jombo-Ofo Justice of the court of Appeal in the case of LAGOS STATE VS. MISS ASIYAT ABDULKAREEM (2016) 15 NWLR (Pt. 1535) 177
'The foregoing provisions( Sec 42 quoted above) of the  1999 Constitution of the federal Republic of Nigeria clearly send the message that every citizen which of course includes the 1st and 2nd appellants are imbued wit the right to practice, manifest and even propagate their religious beliefs without restrictions in any community they found themselves within the precincts of Nigeria. Such religious practice, manifestation or propagation shall not be disturbed or hindered by either expressly or by the practical application of any ''LAW" in force in Nigeria. The emphasis here is the expression "by the practical application of any LAW''. It follows that it can take only another law as opposed to mere state policy document to upset those clear provisions of the constitution. I find it needed to wonder aloud that the status of even that law that can be employed in questioning the constitution albeit the grundnorm of this country if not the constitution itself.
What I am trying to say here is that the 1st respondents State Policy or rule for whatever it is worth on its own cannot assume the force of a law . No it cannot as it were to be used as an instrument to counter or deny the appellants their rights to religious practice as guaranteed by the constitution. Hence whether the alleged state policy document of the 1st respondent was produced in court or not is neither here nor there. Such a document cannot fly at all in the face of the supremacy of the constitution of the federal republic of Nigeria''.
Muslim women also face discrimination not only in the workplace but also agencies that require biometric data capture. From International passport, to National Identity Card, Drivers' License and even registration for JAMB and WAEC examinations. Even during the ongoing registration for WAEC we have received reports of intimidation and outright denial of female students to register for the exam in their hijabs; or having to bare their ears despite WAEC itself running a newspaper advertisement in the Punch Newpapers of 15th January 2016 clarifying that it's policy does not disallow female Muslims from wearing the hijab.
The Nigeria Biometrics Standards Regulations, 2017 (Federal Republic of Nigeria Official Gazette No. 117 1st November, 2017 Vol. 104)   as well as guidelines on Biometric Standards published by the National Identity Management Commission states "If an applicant wears a head covering for religious purposes (e.g.hijabs) or on medical grounds (e.g. eye patches), a photograph of the applicant wearing it will be accepted provided all facial features from bottom of the chin to top of the forehead (including both edges of the applicant's face) are clearly shown".
Despite these regulations and constitutional provisions, some staff members of these agencies, fellow Nigerians like ourselves have insisted to have Muslim women remove their hijabs or bare their ears. Many have been denied this crucial services while others have been intimidated to comply under the command of the officials responsible for such exercises.
The effects of discrimination and human rights denial cannot be taken with levity. It affects many more people than simply their direct victims. Family members, communities and societies themselves are adversely affected.  Give this a thought, a girl that was forced to remove her Hijab in order to write an exam will definitely not perform optimally reducing the chance of getting a further education, despite our claims of promoting the education of the girl child. A researcher screened out of a job placement because of the hijab may be the one in whose mind is trapped the cure for cancer. The muslim nurse who had to change her profession because she was not allowed to wear her hijab, may be just the person you need to get you through your hard time in hospital! Denying a person their right not only affects them, but affects us all!
What we Muslim women want is simple, we want to secure our rights as provided by the Constitution.
We want to be allowed to carry out our duties and contribute to our society without fear of discrimination or experiencing discrimination.
We want our daughters to be able to attend schools, register and write exams in their hijab without intimidation, abuse and discrimination.
We want to have equal access to services of regulatory bodies without being asked or expected to first compromise our faith.
We want to be given a level playing field like everyone else, not to be denied job interviews, job placements and opportunities because we dress as obligated by our faith.
May we all be able to build a nation where peace and justice shall reign.
God bless you
And God bless the Federal Republic of Nigeria.
Thank you very much.
A COALITION OF MUSLIM ORGANISATIONS IN NIGERIA
Muslim Students' Society of Nigeria ( MSSN) Lagos state Area Unit
Al Muminaat: The believing Women Organisation
Hijab Rights Advocacy Initiative (HRAI)
Nasru-lahi-Fathi Society (NASFAT) Lagos
Federation of Muslim Women Associations of Nigeria (FOMWAN) Lagos
Muslim Public Affairs Centre ( MPAC)
Ansarudeen Youth of Nigeria (ADYAN)
Guild of Muslim Professionals ( GMP)
Lagos Secretariat Community Central Mosque, Alausa ( LSCCM)
Muslim Rights Concern (MURIC)
Pristine Cactus Foundation
The Criterion
International Muslim Women Union (IMWU)
—————–
As you're here…
MPAC has one humble request from you…
Thousands of Nigerian Muslims rely on the services we provide at MPAC and thousands more from around the world visit our website for news every day. Due to the significant challenges we face in dealing with Muslim-related issues in a heightened Islamophobic environment, MPAC is constantly under financial strain to meet our financial needs.
To maintain editorial and financial independence, with no sectarian or political allegiance to any particular group or movement, MPAC relies only on donations from individuals like you.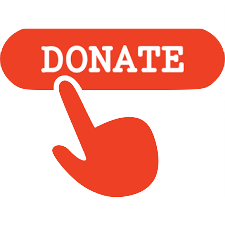 It is easy to understand the importance of organisations that do the sort of work we do at MPAC in today's climate. Please support us financially and please support us for as little as N1000 a month. It only takes a minute to make a one-off donation or to set up a standing order with your bank. Jazakallah khayran.
Our beloved Prophet Muhammad (peace be upon him) said: "The best deeds are those done regularly, even if they are small." [Ibn Mājah]