Zikrullah Hassan as NAHCON Boss: Kudos to PMB
9 Rabiu' Al-Thanni 1441AH | Friday, 6 December 2019
On behalf of the entire executive management committee of the Muslim Public Affairs Centre, MPAC, Nigeria, I wish to commend the Commander-in-Chief and President of the Federal Republic of Nigeria, His Excellency, President Muhammadu Buhari for the nomination of Barrister Zikrullah Kunle Hassan to the sensitive office of the Chairman, National Hajj Commission.
There is no doubt that the commission work has multiple dimensions that touch on the integrity of the country in international affairs.
Beyond the Islamic religious implications of hajj, the commission's mandates cover diverse areas including foreign and diplomatic affairs, immigration, aviation, health, drugs and narcotics monitoring etc.
Appointment into its leadership must therefore take cognizance of the versatility of its officials in terms of education, experience and exposure. That is, it should be merit-based.
Managing hajj is indeed very complex and tasking, never to be used as an experimental appointment or political patronage. Appointment into the commission therefore always must be based on rational choice founded on the evidence of past performance in a testy office.
Barrister Hassan is indeed a tested hand from his student days as one of the leaders of the Muslim students mass movement, the Muslim Students Society of Nigeria in the 1980s.
He later served as the Administrative Secretary of the World Assembly of Muslim Youth/International Islamic Federation of Students Organization Africa Regional.
Hassan stands tall as one of those who grew the renowned Nasrullahi Al Fathi Society, NASFAT to a global brand when he served as its executive secretary some fifteen years ago before his appointment in Osun State to manage the pilgrims' welfare board there.
As a business management graduate of the University of Lagos who went ahead to study law, the intellectual breadth of Barrister Hassan is indubitable.
With a depth of Islamic knowledge, Hassan stands tall as a worthy candidate for the exalted and sensitive office.
We are certain that as a round peg in a round hole, Barrister Hassan and his colleagues would not betray the confidence of Mr President in them as they would work assiduously to transform the agency into an institution of pride in the management of Muslim pilgrims affairs in Nigeria. In meeting and surpassing the international benchmark and best practices.
We congratulate him and his worthy colleagues on the board. We pray that Allah grants them the wisdom and courage to lead this important body into the next level and transform it to a new height that it truly deserves to be.
Signed
Disu Kamor
Executive Chairman
Muslim Public Affairs Centre, MPAC Nigeria.
—————–
As you're here…
MPAC has one humble request from you…
Thousands of Nigerian Muslims rely on the services we provide at MPAC and thousands more from around the world visit our website for news every day. Due to the significant challenges we face in dealing with Muslim-related issues in a heightened Islamophobic environment, MPAC is constantly under financial strain to meet our financial needs.
To maintain editorial and financial independence, with no sectarian or political allegiance to any particular group or movement, MPAC relies only on donations from individuals like you.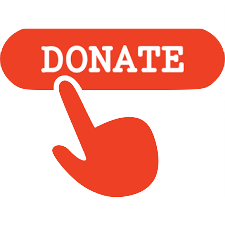 It is easy to understand the importance of organisations that do the sort of work we do at MPAC in today's climate. Please support us financially and please support us for as little as N1000 a month. It only takes a minute to make a one-off donation or to set up a standing order with your bank. Jazakallah khayran.
Our beloved Prophet Muhammad (peace be upon him) said: "The best deeds are those done regularly, even if they are small." [Ibn Mājah]