MPAC Engage Campaign!
MPAC 'ENGAGE' Campaign 2022
Friday, 15 April 2022 |  14 Ramadan 1443AH.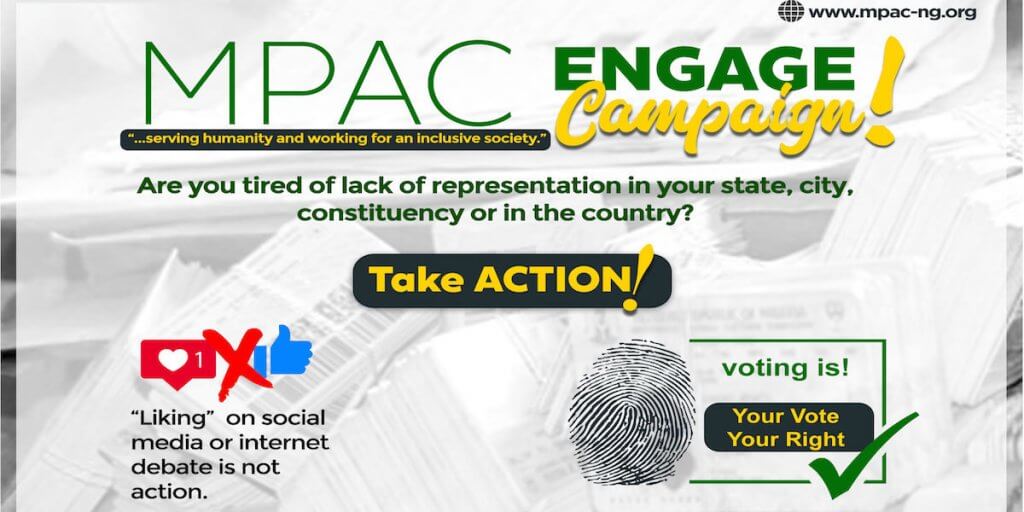 The MPAC 'ENGAGE' Campaign was first launched in 2018 and at the core of its aims is the promotion of political participation and good governance.
As the 2023 elections draw closer, we like to make civic education more accessible and empower more Muslims to engage and participate in the political and civic process in the country. The campaign is also aimed at encouraging the Muslim masses to educate themselves on the candidates, their political parties, manifestos, track records, and the frontline issues that affect them specifically or generally, so they can make informed decisions about their choices and future.
Despite intensified efforts, Muslim Nigerians still face faith-related discrimination, stereotyping, oppression and injustice. There are still major threats to the freedom of practice of religion- discrimination in schools and at workplaces are still on the rise.
Our nation needs more Muslim exemplars and visionary leaders to be in the position of power and work in cooperation with people of other faiths to lead and contribute to national development, national security, peaceful coexistence and make Nigeria take its rightful position in the comity of nations.
These problems won't be solved by wishful thinking, and for specific issues faced by the Muslims, we should not expect non-Muslims to solve them for us. You're the one that knows where the shoe pinches so, you need to get up, speak out and get active.
The 'ENGAGE' campaign has two aspects,
A campaign and mobilization to get as many Muslims of voting age to register, join political parties of their choice and aspire to political offices and;
A structured programme to educate voters on how/why to engage with candidates and participate in the political process to obtain optimum representation and good for the society.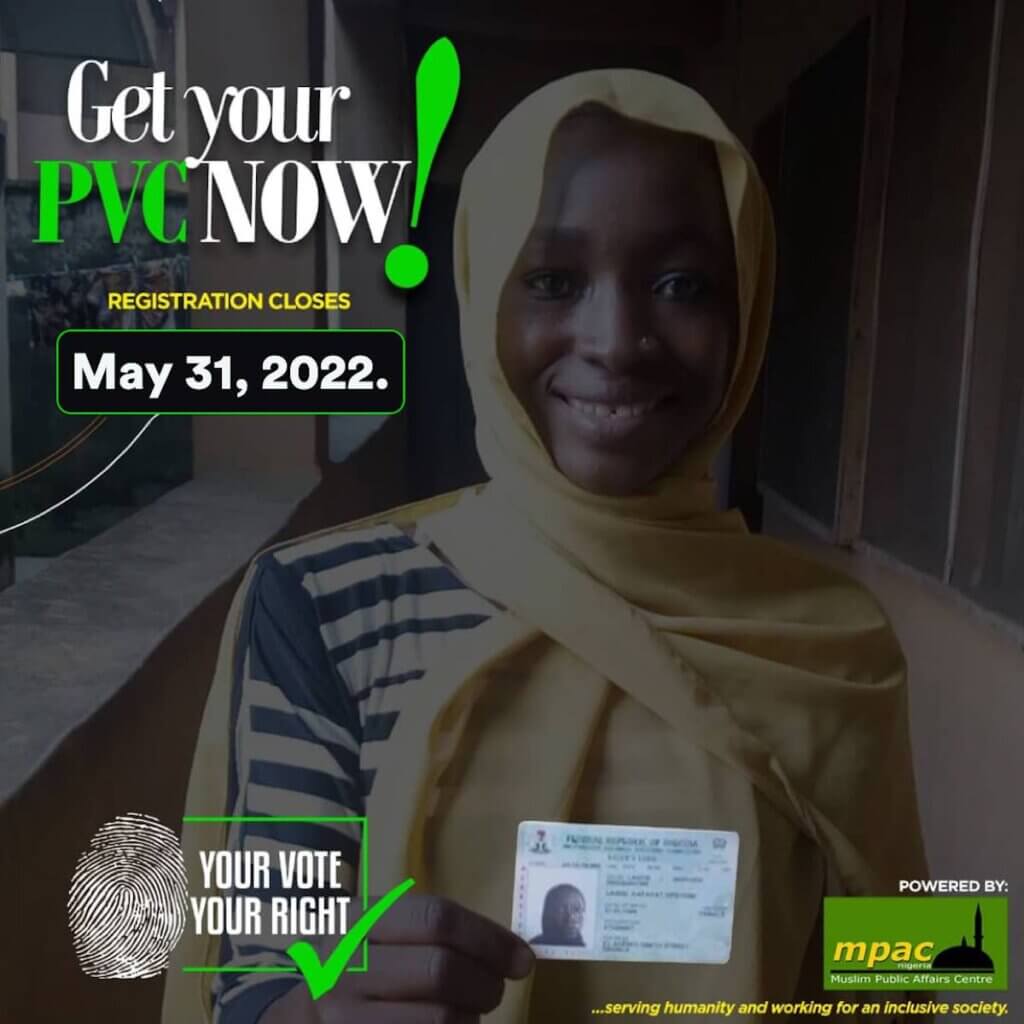 MPAC does not engage in partisan politics of any type and this campaign is a programme to actualise our vision of Muslim political participation, engagement and empowerment. Our organisational decisions will not be made improperly to influence politics or on behalf of any candidate. MPAC insists on honesty, fairness, integrity, trust and justice in the political process and will advocate for voters to vote for any candidate of their choice based on their conscience.
MPAC, Nigeria.