Re: [MPAC] Newsletter: Continuous Victimisation of Muslim Students in Hijab.
Jelili A.
President & Chief Executive Officer, Khadijah Foundation (USA) Inc., USA.
8th July 2019, Lagos.
As-Salam Alaykum wa Rahmatullah, Wa Barakatuhu.
Thanks for providing a status update on the case of these ISI Muslim Students.
While we all continue to pray for them, we should continue to encourage them (the Students and their Parents) to stay strong and resolute in the demand for their constitutional rights. Wearing Hijab for Muslim Women and Teenagers is Wajib (Fard). My daughters all started wearing them as young as when they were toddlers. We should let the Students and their families know there is hardly any gain without pains. We all went through the same self-destructive behaviours of leaders like those currently running ISI, and with patient and perseverance, and without losing grasp of the demand for our constitutional rights, biqudratillah, we triumphed.
We need to encourage the ISI students involved in this Hijab Issue, and their families, to avoid violence or any form of physical altercations even in the face of provocations. The Prophet (SAW) had the opportunity of leading his followers on Pilgrimage with him to fight it out with the Kuffars of Makkah who were intent on blocking their peaceful pilgrimage procession from reaching their destination, but Allah's Guidance and common sense prevailed. The Prophet (SAW) opted for the peaceful resolution, now known as the Treaty of Hudaybiyyah.
He beaconed to his followers to return back to Medina without achieving their goal of performing the Pilgrimage that year. While some of his followers found his action as giving away too much to the unbelievers, and questioned how true he was to the Faith, Allah and His Prophet knew better. With that Treaty in place, the Prophet (SAW) would return the following year with so many more of his followers that the Kuffar of Makkah all retreated to the hills and Mountains in fear for their lives. And not that the Prophet's entourage were carrying any weapons as they entered Makkah. But the number was so overwhelming, plus ALLAH struck the hearts of the Kuffars with fear. I personally feel the ISI Muslim students' Rights deprivation by ISI authority should work its way through the Judicial system, all the way to the Supreme Court, for a final ruling. This is the approach I recommend, rather than resorting to any sort of self-help that can be damaging to the image of Islam.
While I fully support the Students and encourage them to continue wearing their Hijabs, our Message to them and their families should be that they should not take their experience personal. The issue is bigger than them. We have all fought the same 'battle of wits' over the years out there (including at same UI/UCH Schools in my own case) and we continue to do so till today. I will hope to have the opportunity to interact and exchange ideas with these students and their parents in the near future to encourage them and provide moral and spiritual support. Perhaps there are some great rewards ALLAH intends for them for standing up for their Rights as some of us have done in the past and ongoing to continue to merit ALLAH's Blessings.
As we continue to discuss this issue of Muslims Rights violation by those publicly charged with the responsibility to protect them in Southwestern Nigeria, we the Muslims of Southwestern Nigeria and, indeed, the entire country, needs to be working at building community assets for common good. If we do have our own educational assets, raised to global standards, and providing decent education with Islamic flavours, we would not have to be struggling to put our Children in ISI and paying them our hard earned money to maltreat them. I had the opportunity of doing my A-Level at the same ISI in the '80s, actually the 1st on the list of External Students selected in a very competitive process, but pulled out after spending a week, and still got admitted to read Medicine at the University of Ibadan. So without ISI, I did it both in Nigeria and Abroad! I have no doubt all of these victimized students of ISI and others like them will make it in life with or without ISI.
Please share my thoughts, words of encouragements and Prayers, and those of my Family, with these students and their families. Fainama al Usri yusran, innama al usri yusran.
As we all rub minds on building sustainable community resources for our Muslim students and youths in Southwestern Nigeria, please share the link below with the students and their families as one of the available Resources they can tap into if they consider it appropriate.
Regards.
Jelili A.
President & Chief Executive Officer,
Khadijah Foundation (USA) Inc.,
San Jose, California, USA.
—————–
As you're here…
MPAC has one humble request from you…
Thousands of Nigerian Muslims rely on the services we provide at MPAC and thousands more from around the world visit our website for news every day. Due to the significant challenges we face in dealing with Muslim-related issues in a heightened Islamophobic environment, MPAC is constantly under financial strain to meet our financial needs.
To maintain editorial and financial independence, with no sectarian or political allegiance to any particular group or movement, MPAC relies only on donations from individuals like you.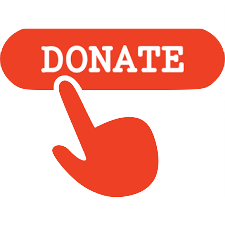 It is easy to understand the importance of organisations that do the sort of work we do at MPAC in today's climate. Please support us financially and please support us for as little as N1000 a month. It only takes a minute to make a one-off donation or to set up a standing order with your bank. Jazakallah khayran.
Our beloved Prophet Muhammad (peace be upon him) said: "The best deeds are those done regularly, even if they are small." [Ibn Mājah]