MPAC "Engage!" : Election Campaign
Groundbreaking | Strategic
MPAC on the 2019 Elections: It is Your Choice, It is Your Voice
Friday, 8 February 2019.
In the 2019 elections, MPAC urges Muslim voters and the general public to consider the most important issues that will provide a better future for Nigerians and secure our children's future as well. 
Candidates' track-record and political parties manifesto must set out a clear understanding of important issues, and define the roadmap to bring about measurable improvements and needed changes. There is no shortcut to overcoming the predicament that has been piling on us; there is also no shortcut to achieving easy gains in this highly competitive and merit-based world.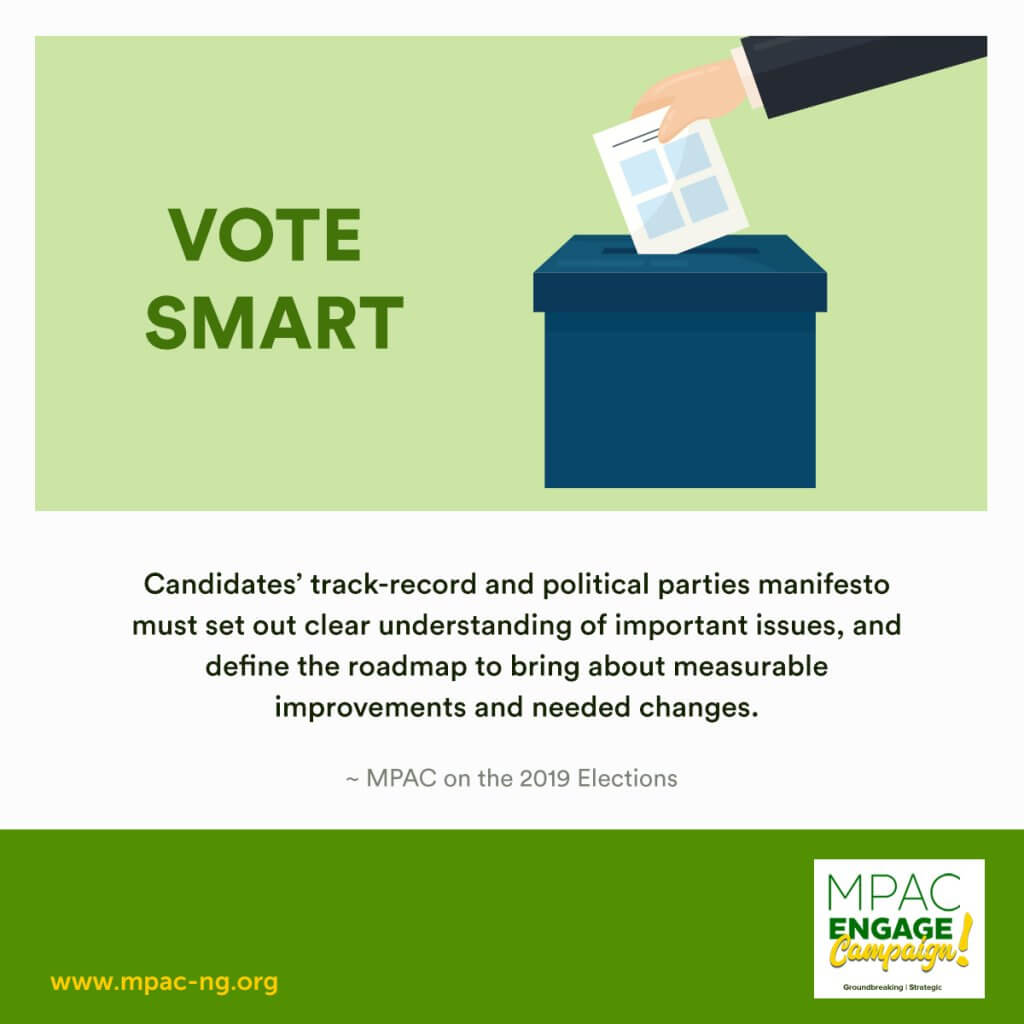 Vote Smart! These are the crucial issues to consider:
o Security & Terrorism
o Education
o Health
o Justice
o Sustainable livelihood
o Discrimination & Islamophobia
o Youth Development and Empowerment
o Corruption
o Human Rights and Social Justice & Equality (including religious strives and conflicts)
o Minority Rights
o Housing, Electricity & other infrastructures.
o Poverty & Low Income
o Media & Culture
o Foreign Policy/International Affairs
MPAC also urges voters to shun violence and safeguard the Nation's unity as well as uphold our honour and glory.