What Has MPAC Been Up To In The Last One Year?
Monday, 27 May 2019.
This past year has been filled with great accomplishments and great challenges. Through it all, our supporters like you have stood by us in prayers, positive feedback and financially.
During the year 2018, MPAC launched the MPAC "Engage!" Campaign which is geared towards the political empowerment of the Muslims. One of several initiatives, the Engage! campaign seeks to enhance the civic education and civic skills of Muslim Nigerians. The first phase of the campaign was mobilisation for voter registration, so as to get as many Muslims of voting age to register, join political parties of their choice and aspire to political offices. In the second phase, we took the public through voter's education and encouragement in order to consider the most important issues that will provide a better future for Nigerians and secure our children's future as well. This phase included a structured programme to educate voters on how/why to engage with candidates and participate in the political process of the nation so as to obtain optimum representation and good governance.
During the year, MPAC successfully launched the Project Muslim VIP, concluded and signed MOU with Muslim Media Practitioners of Nigeria (MMPN) for collaborative efforts on crafting a viable Muslim media and strategic vision, media engagement, monitoring and lobbying- a component of our VIP (Voice, Identity and Participation) Project.
MPAC maintains a vibrant working relationship with many Muslim organisations and others in the course of our work. Our collaboration with Hijab Rights Advocacy Initiative and similar organisations to advocate for and secure the rights of Muslim women to use the hijab without discrimination or harassment are ongoing and yielding significant results. These are important relationship and collaborations we pay high value on to be able to perform and deliver high-level results. MPAC and Hijab Rights Advocacy Initiative held a joint press conference on Friday, 1st of February, 2019 on the occasion of the World Hijab Day. The press conference was well attended by the press and the two organisations used the platform to highlight and amplify our common voice on the place of hijab in Islam and the rights of Muslim women in hijab.
Similarly, MPAC collaborated with the Development Initiative of West Africa (DIWA) to organise a 3-day intensive course on Project Proposal (Grant) Writing Workshop for Muslim NGOs. This was in view of our continuous commitment to empowering the Ummah, encouraging collaboration and promoting competitiveness by enhancing the ability and skills of Muslim organisations to assess grants- local and foreign. In total, 14 participants attended this course from 12 participating organisations.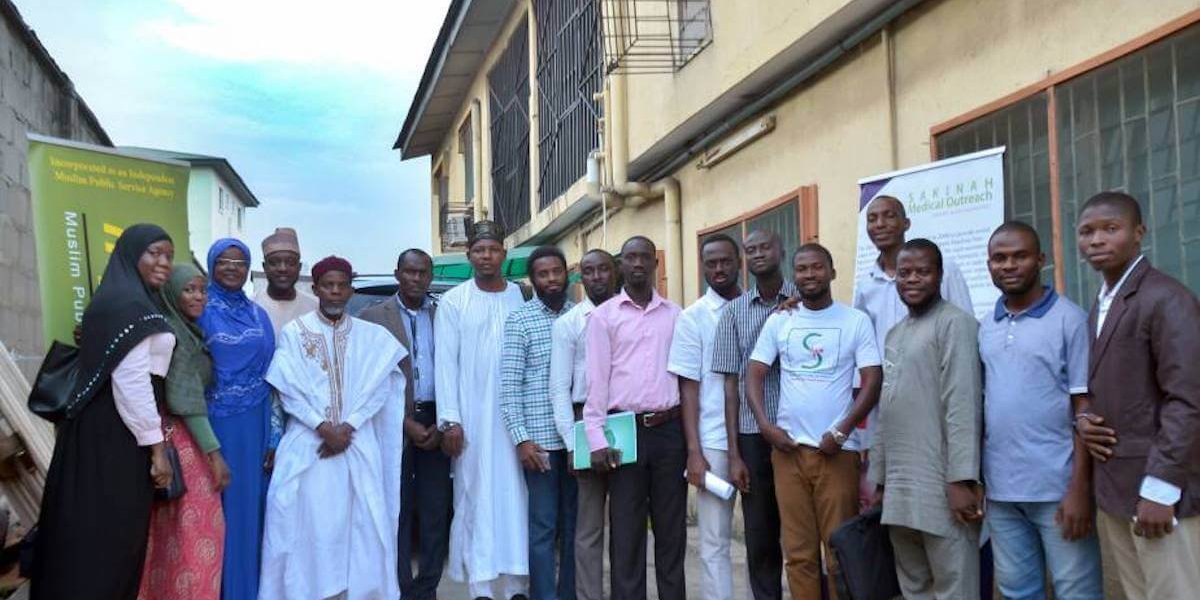 MPAC is empowering the community in many ways, making its own contributions and touching the lives of many Nigerians. During the year, we intensified our drive to reposition and strengthen the organisation for better service delivery. We are building a conducive workplace for Muslim youth to be productive and innovative, giving their best to the Ummah. We are crafting a clear vision for the future as well as articulating a succession plan on the long term.
Our Sakinah project has matured into a full-fledged organisation having collected more than N75 million in 9 years (from Sadakat and Zakat) which has been judiciously spent to benefit 1233 persons through its various medical intervention programmes. Between last year's Ramadan and today, a total amount of 7,208,000 Naira has been spent by Sakinah to benefit 665 people in its Community Medical Outreach, 100 cataract surgeries were done and the individual intervention for 6 patients individuals with chronic health condition through life-saving surgeries.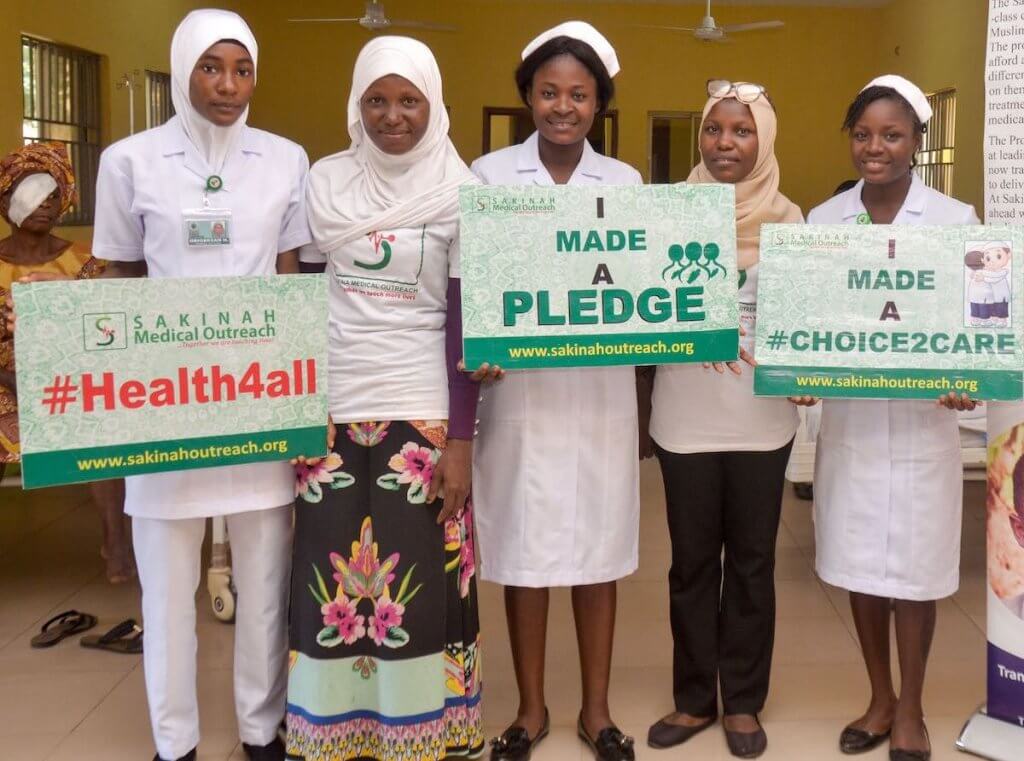 At MPAC, we are passionate about the work we do and it's a lifetime commitment for us. However, we need partners and we need it now. MPAC is currently running on very low fuel. We plan to provide training and development opportunities for our staff and volunteers to enhance their capacities and for new skills acquisition. We recognise we need to be able to pay at least the industry wage in order to attract and retain talents. We need to replace office equipment, pay rents, hire more staff, increase our participation in national affairs and provide quality leadership on national issues. It costs a lot to be able to maintain the office (telephone calls, local transportations, running the generator and paying for utilities) and to serve. We really cannot afford these and most of the time, MPAC management team members have had to pay off expenses and debts, in addition to their free time on the job.
Account Name: Muslim Public Affairs Centre

Bank: JAIZ Bank Plc.
Account Number:

0003670628 (General Donation)

0003610695 (Zakat Payment)

…

Bank: Stanbic IBTC
Account Number: 0006479106
Zakaat Nizab: N770,000.00

Percentage Due on Money for Zakaat:

2.5% of Amount from the Nizab
We rely on you as God sent, during this last 10 days of Ramadan to spare whatever you can and help us achieve our tasks and targets. Please set up a standing order for any amount. Such a regular payment, however little or big, will give us the peace of mind and space to plan and introduce long term projects because we will know that there are regular donations. We can then plan on long term based on this.
There are also other methods of payment, including PayPal for your convenience.
We also urge you to pay your Zakat to us to be able to carry on with our works (Please see We Are Zakat Eligible).
What we have listed here are in addition to normal routine work and activities at the MPAC office, representing the ummah and building an inclusive society.
"Who is it that will offer up unto God a goodly loan, which He will amply repay?"
Surah Al – Hadid, 57:11
"Shield yourselves from Hell-fire even by giving half a date in charity."
Prophet Muhammad (SAW)
—————–
As you're here…
MPAC has one humble request from you…
Thousands of Nigerian Muslims rely on the services we provide at MPAC and thousands more from around the world visit our website for news every day. Due to the significant challenges we face in dealing with Muslim-related issues in a heightened Islamophobic environment, MPAC is constantly under financial strain to meet our financial needs.
To maintain editorial and financial independence, with no sectarian or political allegiance to any particular group or movement MPAC relies only on donations from individuals like you.
It is easy to understand the importance of organisations that do the sort of work we do at MPAC in today's climate. Please support us financially and please support us for as little as N1000 a month. It only takes a minute to make a one-off donation or to set up a standing order with your bank. Jazakallah khayran.
Our beloved Prophet Muhammad (peace be upon him) said: "The best deeds are those done regularly, even if they are small." [Ibn Mājah]